Amber Portwood is still feeling the consequences of her unfortunate domestic battery incident which initially led to the end of her relationship with now-ex boyfriend Andrew Glennon.
But it's not just the relationship at stake any longer — for what it's worth, Glennon has long since seemed to be completely done with Amber. Now, the Teen Mom star must fight (if she wants…) to keep the pair's one-year-old son in Indiana, because Glennon is getting ready to leave town.
Related: Amber Awarded 'Additional Visits' With One-Year-Old Son James
According to TMZ, Glennon has filed legal docs indicating he intends to move out of Indiana and back to his hometown of Malibu, California. On its own, this would all be good and fine, considering Glennon has shown absolutely no interest in reconciling with the reality TV star.
But the couple shares one-year old son James — of whom Glennon has custody, with Amber receiving supervised visits — and if he moves back to Cali there's a real chance James will come with his father. If Amber wants her son within, like a few thousand miles… now would be the time to fight for him!!
Per the court docs, it appears Glennon isn't allowed to up and move right away, as the custody issue complicates things a bit. We're told Amber has 60 days to respond to her ex's relocation plan, presumably with some sort of potential agreement for how she'd see her son if Glennon were to move back to the west coast.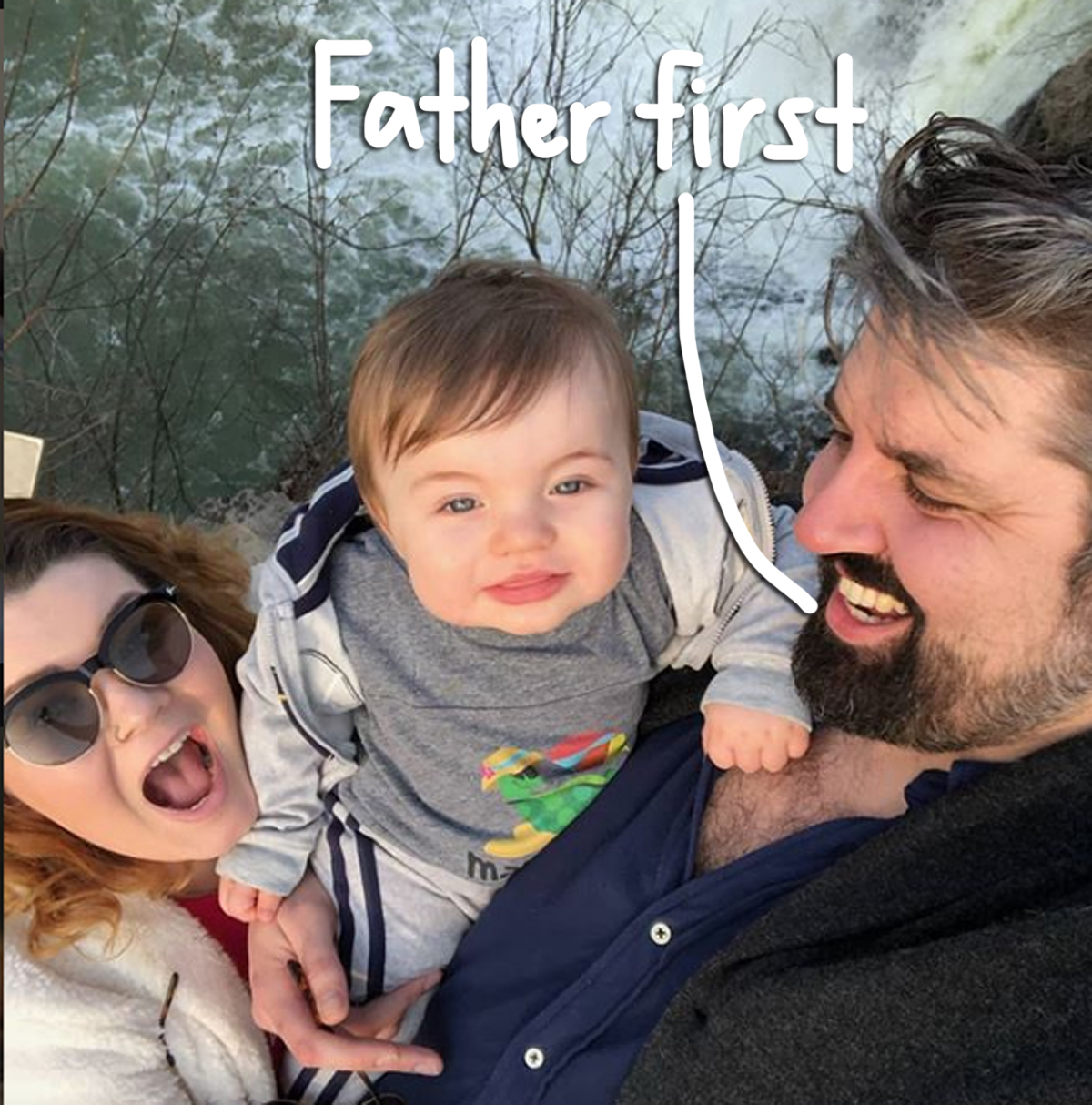 We'll keep you posted on what ends up happening there, of course; for now, it marks yet another tough blow for Portwood, who is reeling in the ongoing aftermath of her domestic battery case involving Glennon. The reality TV star has had limited contact with her children because of it, and the entire thing is messy AF, from the cheating allegations flying around simultaneously, to the actual violence itself.
Caught in the middle is one-year-old James, who apparently has been having a good time with father Glennon despite all the courtroom drama involved here. But with the potential move ahead, no matter how mature both parties may be about things, it sounds like James might essentially be a pawn of sorts between the two. Not a great position in which to put a child… Just sayin'.
Anyways, what do y'all think, Perezcious readers? Where do U stand on Amber's ongoing legal and family dramas? Should Andrew move back to Malibu and take James with him?? Is it unfair to James and Amber to put them in that position, though? Or did Amber bring all this upon herself?!
Sound OFF about all of it and then some in the comments (below)…
[Image via Amber Portwood/Instagram]
The post Amber Portwood's Ex-BF Wants To Move Back To California — Will He Take Their 1-Year-Old Son?! appeared first on Perez Hilton.