This is becoming disturbingly common for Kendall Jenner…
The KUWTK star got an unwanted guest at her Hollywood Hills home overnight (yes, another one), but thankfully her security team was able to nab the guy very, very quickly and hold him until the LAPD showed up to make an arrest. Still, going through this whole thing multiple times must be a non-stop nightmare for the supermodel…
Related: All Of Kenny's Celeb Friends Think It's Time For Her To Start A Family!
There's no word on whether Kendall was home at the time of the incident. If she was, according to TMZ, she never came outside during the commotion and must've stayed safe indoors the whole time. (Good!)
Regardless, her security team was seriously on the ball with this one, nabbing 27-year-old Richard Eggers right as he gained access to her private driveway and before he was able to get right up to the house itself.
According to reports, Eggers actually got to Kendall's place by first jumping a neighbor's fence, then taking a roundabout route to the reality TV star's driveway. As it turns out, the star's security team had already been on alert for the man because he'd previously appeared at her house back in September.
He was reportedly spotted by cameras that time, too — but got away before security could get to him; now, it sounds like they got their man.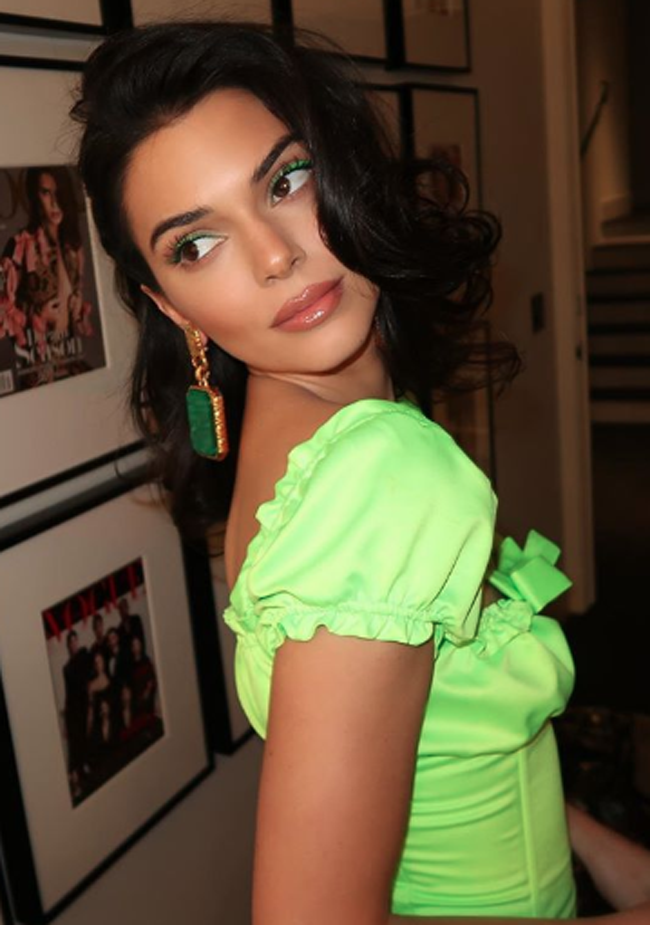 Oh, and here's where things get really stupid: once caught, according to TMZ, Eggers tried to claim he wasn't there to intrude, but rather to collect signatures to help impeach Donald Trump. Riiiiight. At midnight. While wearing all black. And while hopping multiple security fences to do it.
Sure, Jan!
Cops didn't buy the impeachment claim, and booked him on a charge of misdemeanor trespassing. Sadly, it's not a major charge, and he'll be back out on the street immediately, but, uhh, at least he got caught early this (second) time around? Not exactly comforting though…
Related: Hailey Bieber Opens Up About Her Friendship With Kendall
We can't imagine where Kenny's at mentally with all this commotion, either. She's had multiple intruders and stalkers show up at her homes over the last few years, almost to the point where this regrettably seems like it's becoming a common occurrence. Ugh. Thankfully she's got security on site, but still… talk about unsettling.
What do U think, Perezcious readers — Eggers has now been confirmed trespassing twice on the reality star's property, but it seems like there's little recourse here with just a misdemeanor charge tossed his way. Is that justice? Is there anything more authorities can do? How do you even begin to solve a problem like this?! So scary!
[Image via Avalon/WENN]
The post ANOTHER Intruder Arrested At Kendall Jenner's Home — But Wait 'Til You Hear His Excuse For Being There! appeared first on Perez Hilton.