Ashley Benson has Cara Delevingne on the brain — and a few other more noticeable body parts!
After over a year of dating, the Pretty Little Liars actress decided to profess her love for the model in another very permanent way: by getting a tattoo of Delevingne's nickname near her hip!
The ink was shared by NYC-based tattoo artist JonBoy, who showed off his work in an Instagram photo three weeks after Benson reportedly went under the needle.
Related: Cara & Ashley Spotted Carrying SEX BENCH Into House!
The pic (below) shows a tiny tat of the word "squish" in cursive under the 29-year-old actress's tummy:
Cute!
The word seems to be a nickname for Cara. Back in April, the model shared a throwback picture of herself as a child and wrote, "Once a squish, always a squish." Benson commented on the pic, writing "squishy."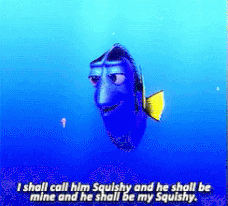 This isn't the star's first Delevingne-inspired ink. Last month, fans realized the two already had a matching pair of tats: Benson revealed a less-subtle "CD" tattoo on her side while promoting her sunglass collection, while fans noticed an "A" tattoo in the same spot on CD when she hit the red carpet in a sheer white ensemble.
Related: Cara Calls Ashley Her 'True Love' While SLAMMING 'Homophobic' Trolls!
The couple have kept their relationship under wraps since meeting on the set of the film Her Smell last spring, but it appears the two are getting serious — very serious, according to some tabloids. 
Earlier this month, The Sun reported the couple had already tied the knot at the Little Las Vegas Chapel in front of famous guests like Sophie Turner, the Jonas Brothers, and Charlize Theron.
Wait, what!?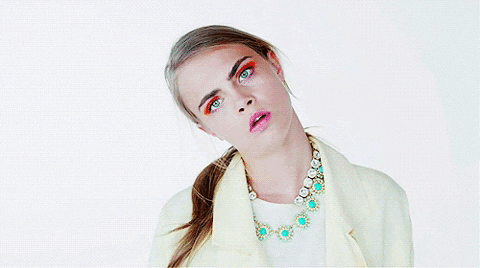 Whether the pair actually got hitched is unclear.
However, "Squish" herself recently opened up about their romance to Marie Claire for the mag's September issue, and she made it clear the two have strong feelings for each other. She told the publication:
"We weren't looking for it. It was really just very authentic and natural." 
The 26-year-old previously alluded to their relationship when she was honored in NYC for her work in fighting LGBTQ youth suicide.
Referring to Benson, who was sitting in the audience, she said:
"She's one of the people who helped me love myself when I needed it most." 
Sounds like the two are in it for the long haul!
Wishing them nothing but happiness together!
P.S. You can ch-ch-check out Cara's nude cover and the rest of her spread (below):
[Image via WENN]
The post Ashley Benson Gets ANOTHER Cara Delevingne-Themed Tattoo As The Model Addresses Their 'Authentic' Relationship! appeared first on Perez Hilton.