Caitlyn Jenner isn't exactly leaving much to the imagination with this one… but honestly, knowing how much this whole situation affected her family's life at the time, can ya blame her?!
The I Am Cait star is currently filming ITV's I'm A Celebrity… Get Me Out Of Here, and while she's already been making headlines with her comments on the reality show, this one definitely takes the cake.
Related: Khloé Kardashian Is 'Very Confused' By Caitlyn's Estrangement Claim!
While speaking to castmates Jacqueline Jossa and Kate Garraway, the topic of Caitlyn's bystander role in the infamous 1995 OJ Simpson murder trial came up.
As you'll no doubt recall, Caitlyn (then Bruce) was married to Kris Jenner at the time; Kris' ex-husband, Robert Kardashian Sr., was on OJ's defense team as the former NFL star was tried for the murder of his ex-wife, Nicole Brown Simpson.
The KarJenner and Simpson families were very, very close — and had been for years — so Caitlyn had a close up look to everything that followed Nicole's tragic murder in June of 1994.
Intrigued by Caitlyn's proximity to such a memorable historical event like that, Garraway straight-up asked the former Olympic hero about her memories of the murder and the trial, asking:
 "[The trial] was the first time that anybody saw anything like it, and you were at the heart of it weren't you?"
The 70-year-old transgender reality TV star nodded, thinking for a second before responding with one hell of an unbelievable bombshell about the trial:
"I saw Nicole two days before she was murdered. It was Kris' best friend. We were right in the middle of it. [Kris'] ex-husband Robert, OJ was the best man at their wedding. It was a bad time for everybody, very difficult."
But then she dropped:
"We knew what happened, and this trial was a joke. And when the verdict came down Kris just turned around to me and goes: 'We should have listened to Nicole from the beginning, she was right.'"
Holy. S**t!!!
Obviously, many people both involved with the trial and completely outside of it have long been skeptical about OJ's acquittal, but this, in such a direct way, from somebody so close to it all… what a jaw-dropping thing to say!
Related: Caitlyn Comes Up With Surprising, Unexpected Birthday Tribute For Kris!
Visibly stunned by the response, Garraway quickly followed up, asking Jenner about whether Robert Sr. knew the actual truth about Nicole's death, even while defending OJ in court. Caitlyn dropped another bomb on that one, too, matter of factly responding:
"I mean… there's no way he didn't know."
JEEZ!!!
The reality star further recalled her experience after the verdict came down back in 1995, too, remembering how Kourtney Kardashian and Kim Kardashian West had just gotten home from school as children. Caitlyn remembered:
"That night the verdict came in, Kourtney and Kimberly were in school. Obviously they loved their father, and they should, and they'd been following this for a year and a half, and when they walked in the door, I think it was Kourtney who said, 'Well I told you he didn't do it.' And I said to the girls, 'just because he got a not guilty didn't mean he didn't do it, and I don't want his name ever mentioned in this house again.'"
What a moment that must have been…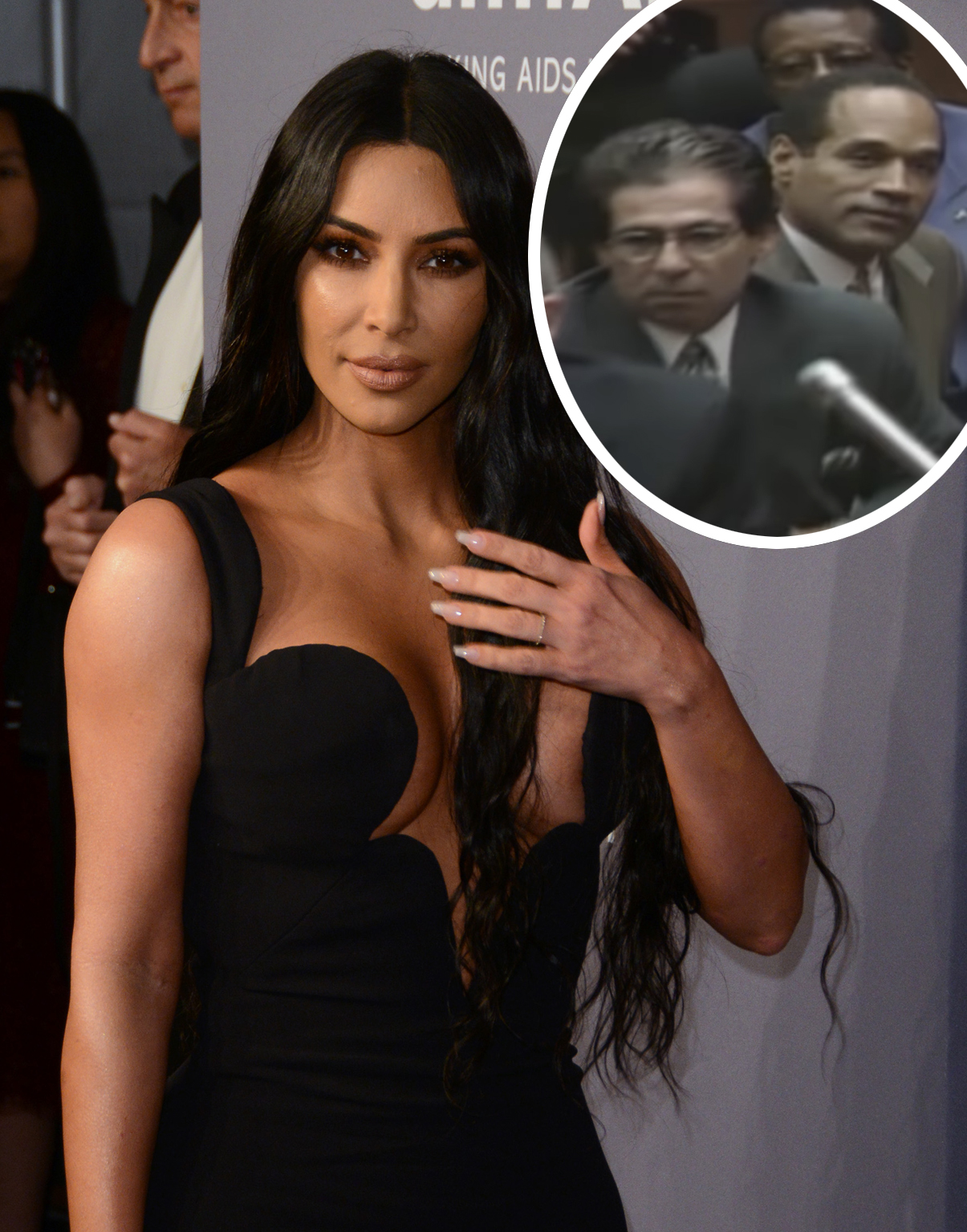 Interestingly, Caitlyn also discussed her personal feelings towards OJ in general, too, revealing that the former pro athlete and one-time film star's ego was too big for her to ever really take to him.
The 70-year-old revealed (below):
"[OJ had] too big an ego for me. We went on some vacations together with OJ and Nicole and the kids. I liked Nicole. She sure didn't deserve what she got."
Yeah, no kidding about that last part… Goodness gracious.
BTW, you can watch the entire thing go down on camera in the clip (below):
So there you have it. Just… wow.
What do U think, Perezcious readers?! We're not necessarily surprised by this revelation, but it's still shocking… ya know what we mean? The whole thing is unbelievable. And really sad.
Sound off with your take on the whole thing in the comments (below)…
[Image via Sheri Determan/WENN/YouTube]
The post Caitlyn Jenner Says They All Knew OJ Simpson Was Guilty! appeared first on Perez Hilton.