You've gotta think a few moves ahead when you're on The Bachelor… and as it turns out, that's true of not only the contestants vying for love, but also the leading man around whom the show is centered!
So says Colton Underwood, at least!
On a recent episode of the podcast This American Life, the reality TV star revealed how he learned to manipulate and lie to producers in order to keep them from "messing with" the girls in which he was most interested throughout his season.
Related: Colton Courts Controversy With Crazy 'Time Of The Month' Comments…
Speaking about the process of picking girls for dates week to week, the former NFL star shared a bit about how he was forced to develop a strategy to keep producers from "messing with" his top choices after things went haywire in week one.
The 27-year-old explained it all, on the podcast's episode Escape From the Lab, (below):
"I thought that I had a lot of it figured out and I was wrong. They always asked [me] to rank the girls, and very early on, Hannah [Brown] was up there. And she got left off of a date. I sort of remember feeling a little burnt when they did that. I was like, 'So let me get this straight. Hannah's number one on my list right now, and she's not getting a date this week?' So in a weird way, I tried to defend myself and defend the girls by not being truthful to them who my top was."
Wow! He's a quick study!
And to this end, the (former?) virgin decided to shrewdly keep Hannah up top, in order to manipulate producers and try to wiggle dates out of other girls he was interested in — like Cassie Randolph, for whom he eventually fell head over heels in love.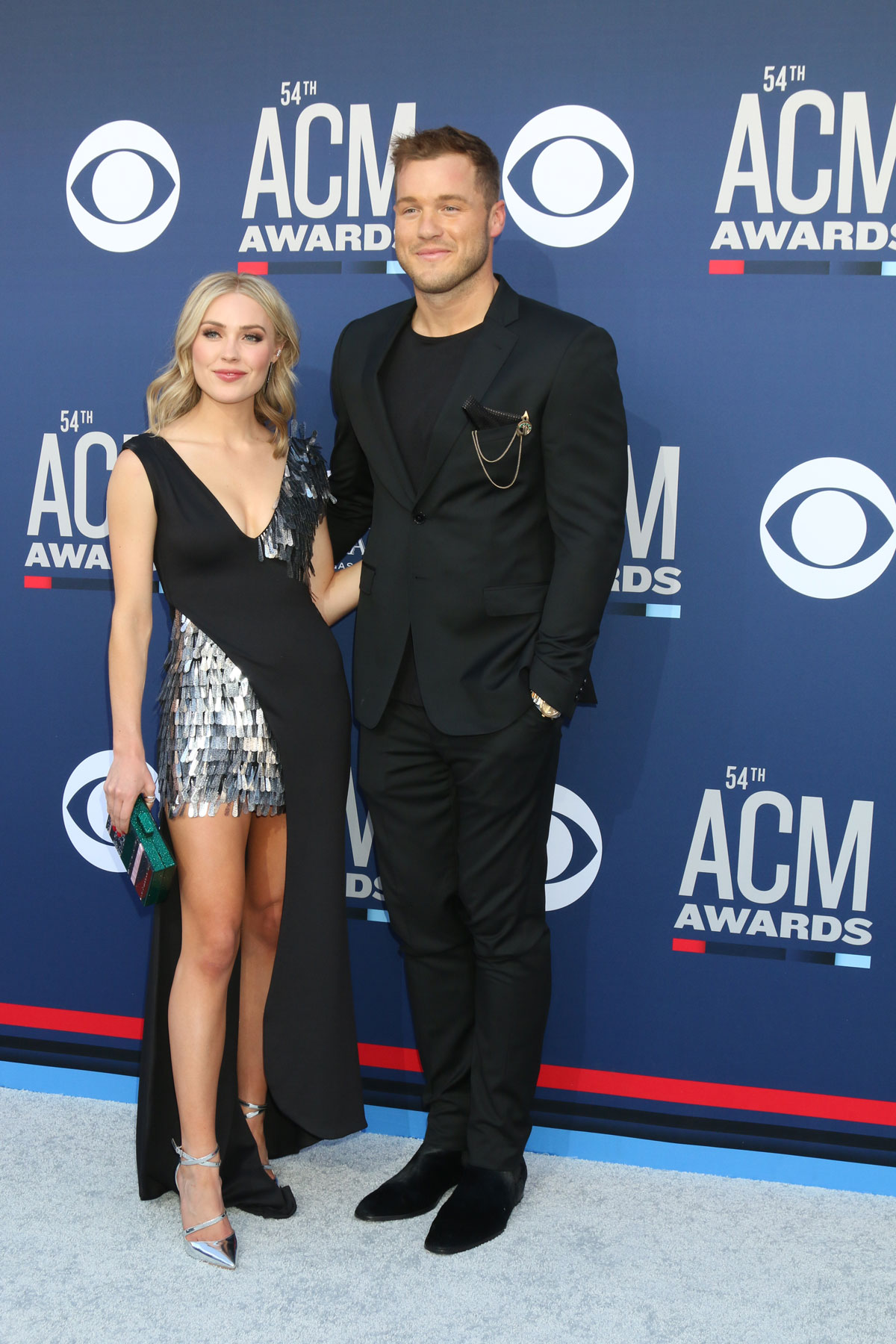 Colton explained more (below):
"Hannah was always at the top of the list when I always made the list for them to see, and I never changed it. So that's just me wanting to set myself up for success."
Inneresting!!!
We wonder how quickly producers caught on… and if other leading men and women in the franchise have gamed the system in the same way?!
Also… gotta low-key wonder if Colton putting Hannah on top ALL SEASON had anything to do with producers choosing Hannah to be the eventual Bachelorette when she didn't win it all?? Just wondering!!
And Yet, It All Worked Out…
Meanwhile, a "slow burn" strategy seemed to work for the blond hunk — as well as for the woman he'd eventually choose to be his love (below):
"I think with Cass, the best way to describe our relationship is it was such a slow burn, and it was, in a weird way, in the dynamic of The Bachelor franchise where it's supposed to be quick, and fast, and intense. It was sort of a relief to find a normal relationship in which it was a slower burn, and I wish it was a more realistic approach to a relationship. When I was with Cass, it was like a breath of fresh air."
Awww! So cute! Couldn't be happier for these two as they continue their romantic ride off into the sunset…
But seriously, y'all… **George W. Bush voice** gotta love the strategery taking place behind the scenes!
Right??
[Image via WENN]
The post Colton Underwood Admits He LIED His Way Through 'The Bachelor'! appeared first on Perez Hilton.