Looks like things are returning back to normal once again here for Dog the Bounty Hunter.
The reality TV star, who is still mourning the death of his wife Beth Chapman, will no longer be living under the same roof as Beth's longtime friend, Moon Angell. You'll recall, Moon was the one Dog proposed to on TV in the wake of Beth's death, causing some family strife in the process. But now, she's gone.
Related: Dog's Reality TV Future Is Up In The Air… Where Will He Wind Up?!
According to sources close to the reality TV bad guy-catcher who spoke to TMZ, Moon has apparently packed up and moved her things out of Dog's Colorado home after the two shared a "deep convo" earlier this week. Apparently, Dog thanked her for all the work she's done and emotional support she's provided in the wake of Beth's death, but also noted it's time to move forward from here.
The insiders further say the pair knew living together was only a temporary thing, anyways, as she originally moved in to help keep Dog's life organized while he dealt with Beth's tragic passing. So at least between the two of them, it's allegedly not much of a surprise that this has run its course, and it's time for these two to go on their separate ways again.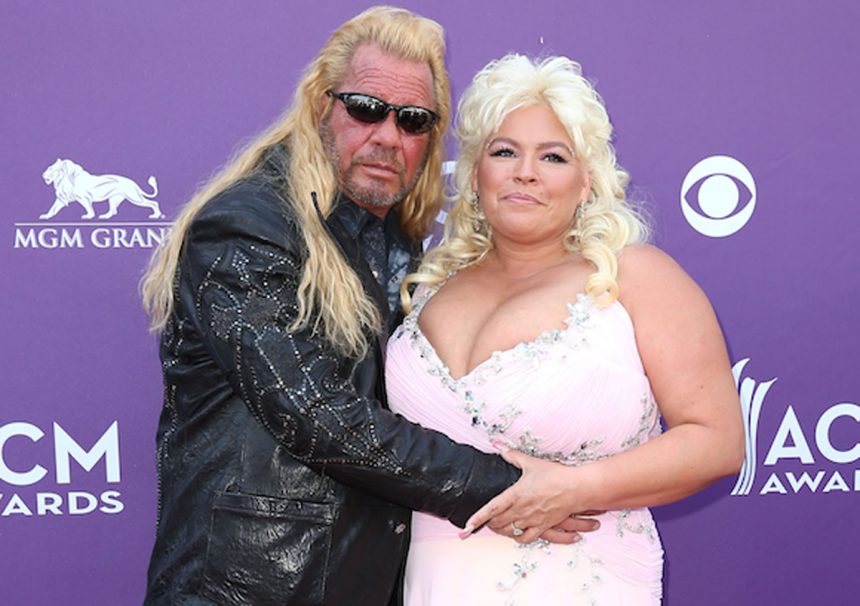 "It's not as bad as it sounds" is a phrase that keeps getting thrown around with this one too, y'all, so it sounds like either world-class PR spin on a bad situation, or (more likely) that Dog and Moon are on the same page here. The last few months in general have been a painful transition for the reality TV bounty hunter, but at least now it seems like some progress is being made in multiple areas of his life.
All signs point to Dog once again looking forward to the future, according to these same insiders. There's even optimism he'll one day soon return to TV, which would really be something. All that's well and good, of course, but the main concern here is the beloved TV personality's mental health — and it sounds like things are getting better there every day.
Related: Dog Admits To Falling On Hard Financial Times After Beth's Death…
As for Moon, she's gone, but not forgotten; she'll apparently be sticking around Colorado for a while in case Dog needs more support, or logistical help with day-to-day life as he manages his schedule without Beth. Progress!
What do y'all think, Perezcious readers?! Sound OFF with your take in the comments (below)…
[Image via WENN]
The post Dog The Bounty Hunter Is On His Own Again! appeared first on Perez Hilton.