A true cinematic legend died on Friday.
Peter Fonda, movie star, director, producer, succumbed to his long battle with lung cancer, per a statement from his family.
They wrote:
"It is with deep sorrow that we share the news that Peter Fonda has passed away. [Peter] passed away peacefully on Friday morning, August 16 at 11:05 a.m. at his home in Los Angeles surrounded by family.

The official cause of death was respiratory failure due to lung cancer.

In one of the saddest moments of our lives, we are not able to find the appropriate words to express the pain in our hearts. As we grieve, we ask that you respect our privacy. And, while we mourn the loss of this sweet and gracious man, we also wish for all to celebrate his indomitable spirit and love of life.

In honor of Peter, please raise a glass to freedom."
As the son of the great Henry Fonda, younger brother to Jane Fonda, and father to Bridget Fonda, Peter was true Hollywood royalty.
He was also one of the fathers of independent cinema, having starred in, co-written, and produced the iconic Easy Rider completely outside the studio system. The 50th anniversary of the counterculture opus just passed on July 14.
He went on to star in such other independent films as Dirty Mary Crazy Larry, Ulee's Gold, and The Limey. He was still working up until his death, with his last film set to come out this year and another still unfilmed on his schedule.
Fonda was 79 years old.
Jane Fonda has commented on her little brother's passing, saying:
"I am very sad. He was my sweet-hearted baby brother. The talker of the family. I have had beautiful alone time with him these last days. He went out laughing."
Ugh. We just can't imagine losing a sibling.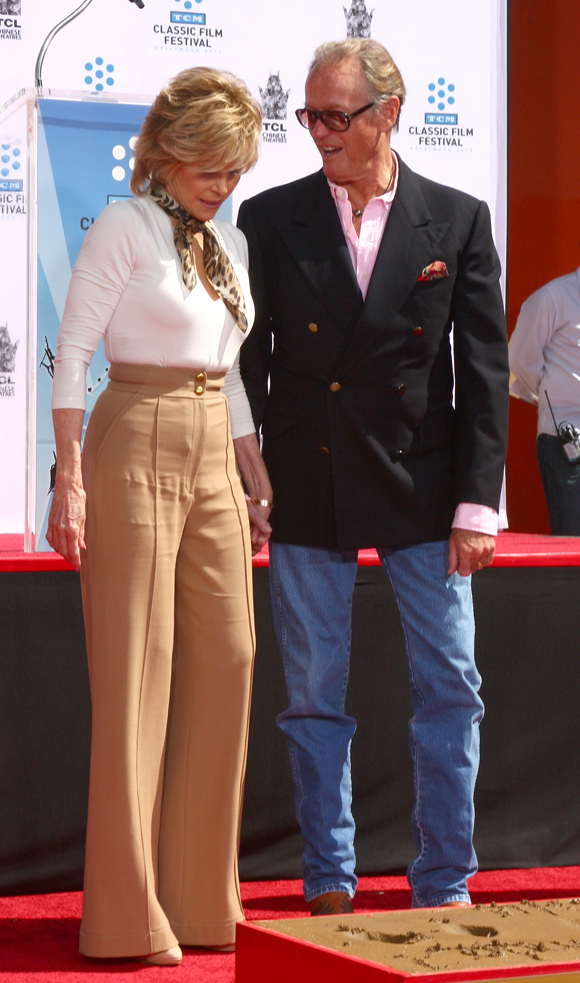 Such a heartbreaking loss. Even for such a full life as Peter had, it feels he's gone far too soon.
2019 has been a tough year for film indeed.
See more stars of movies, music, and more who passed this year (below):
CLICK HERE to view "Stars We Lost In 2019"
CLICK HERE to view "Stars We Lost In 2019"
CLICK HERE to view "Stars We Lost In 2019"
CLICK HERE to view "Stars We Lost In 2019"
CLICK HERE to view "Stars We Lost In 2019"
[Image via Columbia Pictures/Joe Corrigan/WENN.]
The post 'Easy Rider' Star & Indie Film Icon Peter Fonda Dead At 79 appeared first on Perez Hilton.