Elton John is still standing… in the way of bad press for Prince Harry and Meghan Markle!
The Royal family friend took to Twitter and Instagram on Monday to defend the Duke and Duchess of Sussex after yet another volley of bad press over their vacationing.
The couple reportedly took a five or six day trip to Ibiza (with baby Archie in tow) for Meghan's birthday a couple weeks ago. And over the weekend word came out the two followed up that trip with a stay in the South of France two days later.
Related: Prince Harry's Ex Got Engaged To ANOTHER Harry
No one is attacking the Royals for taking a break, goodness knows most new parents need one. No, the news is so negative because of the travel method.
It all started when Harry and a few dozen other celebs apparently took individual private jets to Camp Google for a climate summit, a rather gross display of hypocrisy and lack of self awareness if accurate.
But supposedly the Prince then took a jet straight from there to Ibiza, while Meghan and Archie took their own from London. Then after their vacay, they flew back on another private jet. Then the two of them took ANOTHER private plane to Nice just two days later!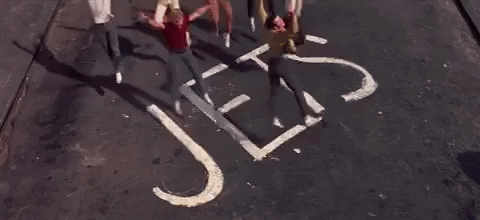 That's a big carbon footprint for two people who preach about the environment, and the press — especially in the UK — had a field day with it. There was even suggestion the Royals had used public money to pay for their trips.
However, Sir Elton John went into full knight mode to protect the 34-year-old, slamming the reports and claiming it was his money which paid for one of the jets (though not the Bennie) — which was to visit him!
He wrote:
"I am deeply distressed by today's distorted and malicious account in the press surrounding the Duke and Duchess of Sussex's private stay at my home in Nice last week.

Prince Harry's Mother, Diana Princess Of Wales was one of my dearest friends. I feel a profound sense of obligation to protect Harry and his family from the unnecessary press intrusion that contributed to Diana's untimely death.

After a hectic year continuing their hard work and dedication to charity, David [Furnish] and I wanted the young family to have a private holiday inside the safety and tranquility of our home. To maintain a high level of much-needed protection, we provided them with a private jet flight."
Awww, that's so sweet.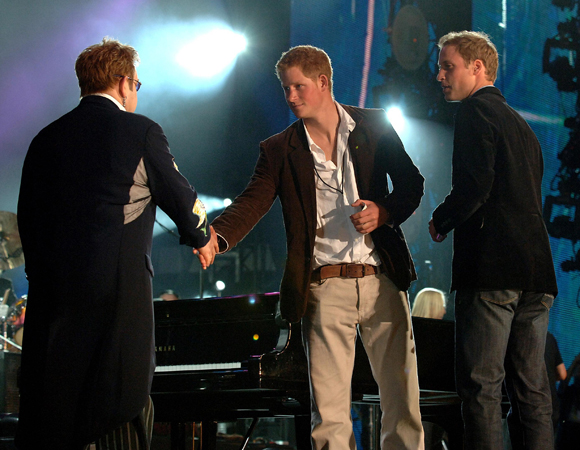 He also claimed he and his partner paid extra to make sure the flight was "carbon neutral":
"To support Prince Harry's commitment to the environment, we ensured their flight was carbon neutral, by making the appropriate contribution to Carbon Footprint."
While he put a little (TM) on Carbon Footprint, we think he meant CarbonFund.org, a nonprofit which allows you to calculate your carbon emissions and donate an amount to carbon offset projects to make good.
Elton finished:
"I highly respect and applaud both Harry and Meghan's commitment to charity and I'm calling on the press to cease these relentless and untrue assassinations on their character that are spuriously crafted on an almost daily basis."
While there are definitely some conflicting reports out there about what goes on behind the walls of their palaces, it's understandable folks are raising an eyebrow at the carbon emissions put forth by certain wealthy folks who preach conservation.
We mean, Sir Elton said he paid for and offset that trip. But that was reportedly the fifth private jet ride (and sixth, since they had to get back home) in like two weeks.
Another star on Harry and Meghan's side? Ellen DeGeneres, who tweeted:
"Portia and I met Prince Harry and Meghan in England to talk about their work on wildlife conservation. They were the most down-to-earth, compassionate people. Imagine being attacked for everything you do, when all you're trying to do is make the world better."
We honestly do not think the Duke and Duchess are "attacked for everything" they do, at least not by most people.
But even reasonable folks are asking questions about all the jets.
What do YOU think, Perezcious eco-warriors??
[Image via IPA/WENN.]
The post Elton John Explains Prince Harry & Meghan Markle's Trip To See Him, Slams 'Malicious' Accounts! appeared first on Perez Hilton.