Instagram don't want none of Jason Derulo's anaconda, hun — and he's very upset about it!
The 30-year-old singer took to his IG feed to call out the social media platform for removing his very revealing underwear shot because it apparently went against IG's community guidelines on "nudity or sexual activity."
As the Cats star explained in the caption of Insta's removal announcement, he was definitely not nude in the pic taken during his Bali vacation. He was, however, completely showing off the outline of his rather large peen.
Related: Jason Seems To Shade Shawn Mendes' Performance Skills!
Outraged that picture-sharing platform had the audacity to take down the image, the performer wrote: 
"Fuk u mean? I have underwear on… I can't help my size.."
He shared (scroll to the right to see the undie pic in question!):
Jason later shared a longer response to his fans on his Stories, in which he accused the social platform of d**kscrimination. 
He wrote: 
"Y'all ain't gonna believe this — Instagram took down my Bali pic! They took down my Bali pic! Hey, listen, all these girls showing their a** and all kinds of crazy s**t and I have underwear on in Bali and they took my pic down. It's discrimination. Like, I understand, I can't help my size, but you can't take down my pic."
Sure, the whole #FreeTheNipple movement is important, but Jason has brought to light an even more serious and criminally undiscussed topic: not enough d**k on Instagram. We fully support him in this fight.
Before Instagram decided to c**kblock Jason's followers, the singer had his fans foaming at the mouth. One follower dared to ask: 
"What animal are you hiding in your pants?"
To which Derulo replied: 
"anaconda"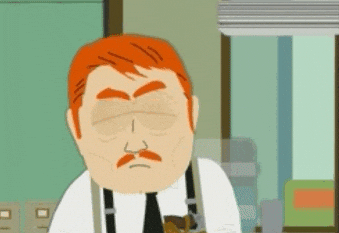 Aside from the deadly animal in his undies, Jason had followers drooling over his ripped bod — which, as you might imagine, takes some work to maintain.
The Talk Dirty artist recently opened up to Men's Health about his diet and keeping his body beefy, sharing: 
"I'm a real foodie, so I eat a ton. And because I eat so much, I have to make sure that my diet is strict. I stock my fridge in a way that I can't really mess up too much."
While Jason may have to work hard for his bod, there's nothing he can do about the size of the anaconda between his legs — so why punish him, Instagram? Nay, why punish us, Instagram???
#FreeTheConda!!!
[Image via Adriana M. Barraza/WENN/Jason Derulo/Instagram.]
The post Instagram Removed Jason Derulo's Underwear Pic Because His D**k Is Too Big! appeared first on Perez Hilton.