Fans are picking apart Miley Cyrus, Ariana Grande, and Lana Del Rey's Don't Call Me Angel music video for clues about Miley and Liam Hemsworth's breakup!
It all started when Cyrus fans realized the 29-year-old would frequently call his wife an "angel" on social media, though eagle-eyed social media users are also noticing similarities between the Aussie and the man in the music video.
Related: Liam Hemsworth Is All Smiles On Getaway With Family And Friends
In comments on the 26-year-old's Instagram promo posts for the new music video, several people noted the similarities between a man seen in the vid (below) and the Hunger Games star:
"Kinda looks like Liam"

"Liam!!!!"

"Miley beating up Liam 🖤"
And on Twitter, it was more of the same:
"I really just got to watch Miley Cyrus beat the shit out of Liam Hemsworth huh…..worth every penny"

"miley's verse snapped, liam thought her good cuz she surfed on that beat like a boss a$$ bitxh 😌💅🏻"

"For a second I thought miley was beating up liam lmaoo #DontCallmeAngel"
Ch-ch-check out who they're talking about (below) and decide for yourself:
As for the movie, we're interested to see how Kristen Stewart, Ella Balinska, and Naomi Scott do on screen accompanied by Elizabeth Banks, Patrick Stewart, and Noah Centineo. And of course, the 2000 classic featured Cameron Diaz, Drew Barrymore, Lucy Liu, Bill Murray, and Luke Wilson.
But anyway, back to the song. Plenty of social media users are already comparing the trio of Grande, Cyrus, and Del Rey to Beyoncé, Michelle Williams, and Kelly Rowland of Destiny's Child, which is made even funnier considering the 2000 Charlie's Angels film featured their hit song Independent Women, Pt. 1!
The lyrics are obviously a play on the upcoming movie, though some have picked up on the fact that Liam called his longtime love an "angel" on more than one occasion: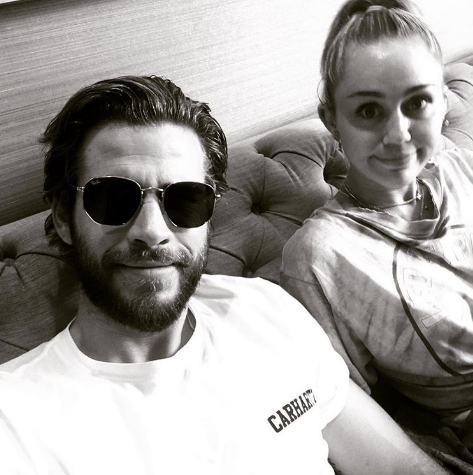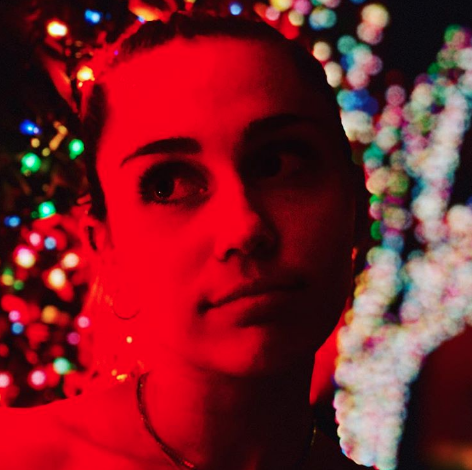 Additionally, the comment sections of the (above) posts have each been overtaken with fans of the singer commenting "don't call her angel" or other lyrics from the song. While the links of these theories are a bit weak here, there's no denying the Liam Easter eggs dropped in her new song Slide Away!
What do U think, Perezcious readers? Was there shade involved here or are these sheer coincidences? Sound OFF (below) with your thoughts!!
[Image via Liam Hemsworth/Instagram.]
The post Is Miley Cyrus Subtly Shading Liam Hemsworth In The 'Don't Call Me Angel' Music Video? appeared first on Perez Hilton.