If you've found Jenelle Evans' husband scarier lately, you aren't alone!
On Wednesday The Ashley's Reality Roundup published a report claiming Teen Mom 2 crews did not want to film Jenelle anymore for fear of David Eason.
Related: David's Criminal Charges
After his Instagram vids showing off his weapon stockpile and target practice — and threatening to shoot any trespassers on his property, even law enforcement — sources claimed several crew members "said they will no longer accept shoots with Jenelle, because they are downright scared to go anywhere near her, out of fear of what David may do."
Another insider told them:
"There are some people who no longer feel safe going down there anymore because David has made it clear that he does not like the people from MTV, and that he has a ton of weapons. There have been multiple discussions among various crew member groups about the possibility of him coming to a location where we're filming and opening fire if he's in a bad mood or something, even if it's just to scare us."
Can't say we blame them!
Surprisingly, Kailyn Lowry herself kinda confirmed the rumors, saying she too refused to film a reunion if the couple was there:
I will not be attending any type of reunion on the same day or weekend as Jenelle & David for the same reasons.

— Kailyn Lowry (@KailLowry) January 3, 2019
Well, as you might guess, Jenelle didn't take kindly to those words, writing on her Instagram Story: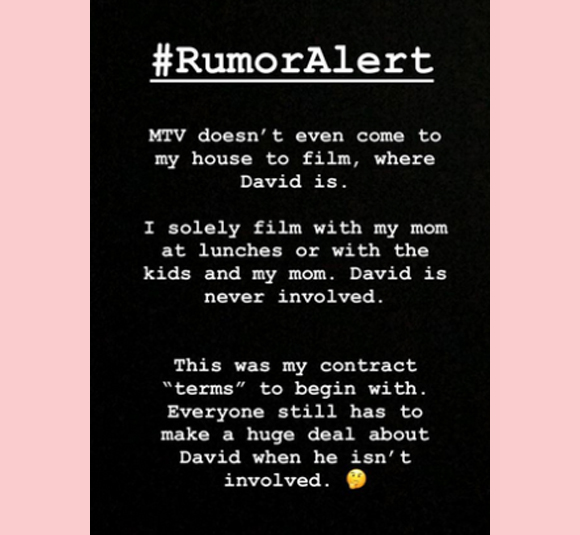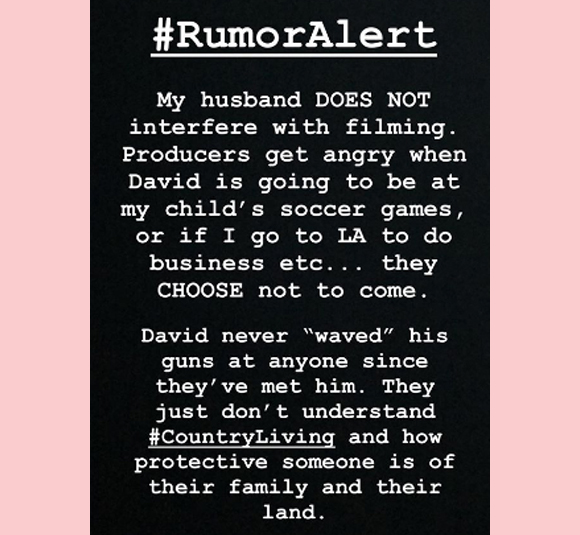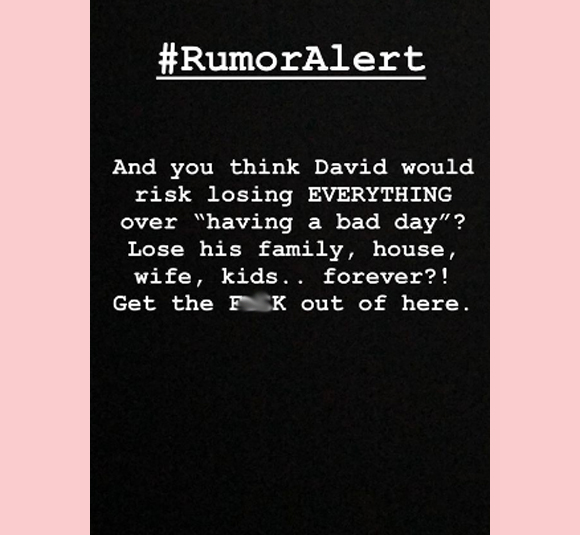 Um…
Nowhere in that "defense" is there a single word which would make us feel better about setting foot anywhere that man — or near Jenelle since he could just show up.
In fact, her saying producers "choose not to come" when David is around seems like confirmation to us!
Related: Jenelle Sets Fire To Kailyn Lowry Gift
As for whether he would "risk everything"?
Look, at a certain point you just have to listen to people when they tell you who they are. And this certainly doesn't seem like the Instagram account of someone willing to shoot someone; it appears to be the account of someone excited to shoot someone.
Just sayin'.
Jenelle may be too close to see it, but David has become a seriously scary individual.
Do YOU agree??
[Image via Jenelle Evans/Instagram/Derrick Salters/WENN.]
The post Jenelle Evans Tries To Deny Reports 'Teen Mom' Crew Are Scared Of David Eason — But Basically Confirms It! appeared first on Perez Hilton.