Jenna Dewan is basking in that new baby bliss!
The Step Up star and fiancé Steve Kazee welcomed little Callum Michael Rebel Kazee earlier this month on March 6 and we couldn't be happier for their family. As the cute couple adjusts to their new normal, proud momma Jenna is spilling even more special details about their son's birth story.
Related: Jenna & Steve Reveal The Sweet Origin Of Their Baby Boy's Name!
Dewan shared the scoop with People and told the outlet Callum was actually born via C-section. Although a common procedure, the newborn's arrival was especially unique because he entered the world while one of his mom's favorite soothing songs was playing in the background. Jenna explained why The Devi Prayer, a 20-minute Sanskrit prayer said to enhance relaxation and meditation, was the perfect choice for that moment:
"It's a very peaceful song. It always puts me at ease. I put that on our playlist and I said to Steve, 'If I ever start to look like I'm getting anxious or if I was having a rough time, just please play that.' He was actually born to that song."
Nice. We're here for those calm and peaceful vibes during something as strenuous as the miracle of life!!
Dewan also noted she felt much more prepared ahead of her second time in the delivery room because as readers know, she already shares her 6-year-old daughter Everly with ex Channing Tatum. The starlet explained:
"I'd heard this from a lot of people, that there's something that happens with the second baby, that there's a little bit more calm and peace in knowing what's happening. Knowing what's coming down the line, you are able to be a little more present and enjoy all of it and it's so true."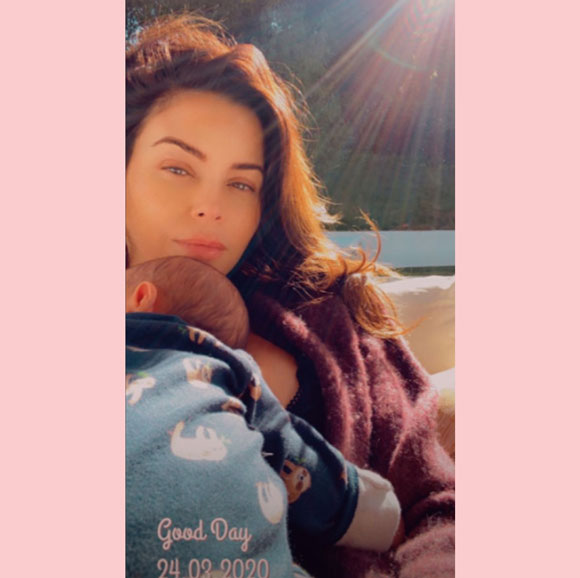 She also recalled how fiancé and first-time father Kazee was "incredible" throughout the entire experience:
"It was incredible to watch the awe in his eyes of experiencing birth for the very first time, and the first time he laid eyes on our son. He was crying the whole time and he cut the umbilical cord. Seeing his transformation of becoming a dad was one of the best things I've ever witnessed. It was beautiful. Birth is such a bonding experience, you're transformed at the end of it."
Awwww. It sounds like Callum's arrival has truly changed their family for the better — just look at this sweet shot of Steve cradling the newborn with an audience!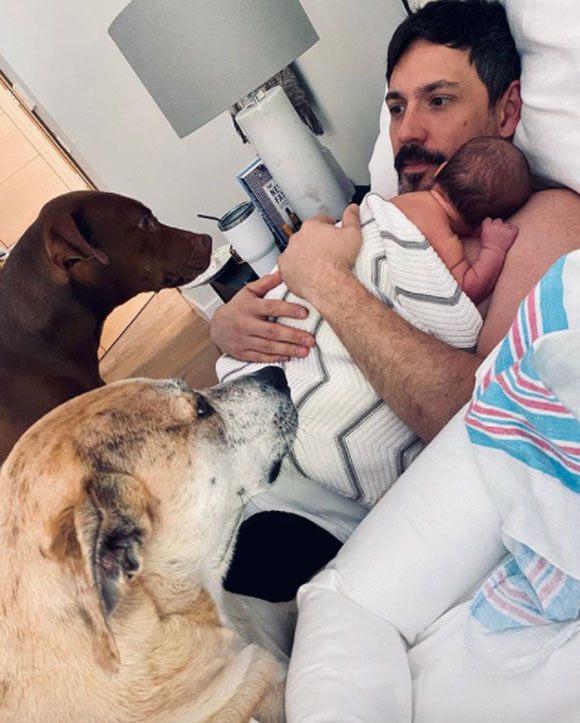 So adorable and we're glad to see everyone settling in so nicely with each other!!
[Image via WENN/Avalon/Jenna Dewan/Instagram].
The post Jenna Dewan Dishes On Her 'Calm' & 'Peaceful' Birthing Experience With Steve Kazee! appeared first on Perez Hilton.