Is Jessie James Decker being unfairly mom-shamed here? Or do you think her quarantine outfit is a little too much — or rather too little — for when the kids are around?
The Boys In The Summer singer has been documenting her coronavirus lockdown experience on Instagram the past couple weeks, and on Tuesday she put up another, simply captioned: "Tuesday."
But it wasn't the text which stirred up controversy but the thousand words the picture was worth! She posted: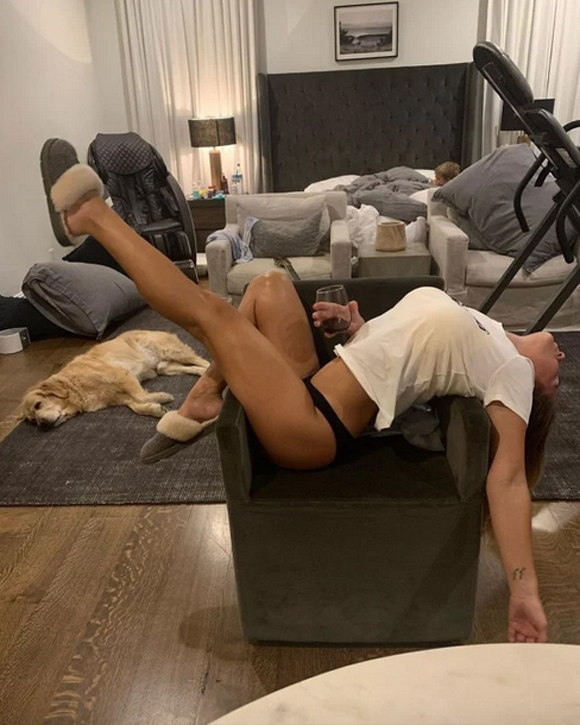 Notice anything in the background? Yep, over on the bed, that's one of Jessie's kids — we think her 4-year-old son Eric.
Jessie and former pro football player Eric Decker are stuck in the house (albeit a very large one) with their three children: Eric junior, 6-year-old Vivianne, and 2-year-old Forrest.
Related: Chris Cuomo's 14-Year-Old Son Tests Positive For Coronavirus
While the 32-year-old seems to have been going for a relaxed look in the photo, what with the wine glass and all, she is undoubtedly also being overtly sexy. We mean — that Flashdance position doesn't happen on accident.
A number of commenters found the idea of Jessie showing off in skimpy underwear in front of her kids distasteful — and told her as much. One commented:
"You walk around like that with your kids around… 🧐"
If they weren't expecting a response, now was the wrong time to criticize! Jessie has nothing but time on her hands and was quick to respond, defending her outfit and her parenting:
"Yes. No different than a swimsuit. I teach my children the body is beautiful. Nothing to be ashamed of."
It's a fair point; she is covered up. But also, aren't her kids a little young to be embarrassed by it?
And of course it's also her call as a momma, right?
Well, quite a few folks threw in their two cents. One poster wrote:
"Are you really that desperate for attention?"
Jessie shot back sarcastically:
"Yeah, I don't get enough love. Can I get a hug?"
Another commenter said:
"Oh hey everyone please look at my body and tell me how hot I am."
Once again, Jessie got her sass on, writing:
"Let's remain calm Susan."
However, the country star did admit to another commenter that the outfit was intended to be sexy:
"Poor Eric mentioned nicely he was tired of seeing me and my old maternity panties LOL."
Obvi she meant Eric her husband, not Eric the child — though you can see how folks could get confused considering which one is in the photo.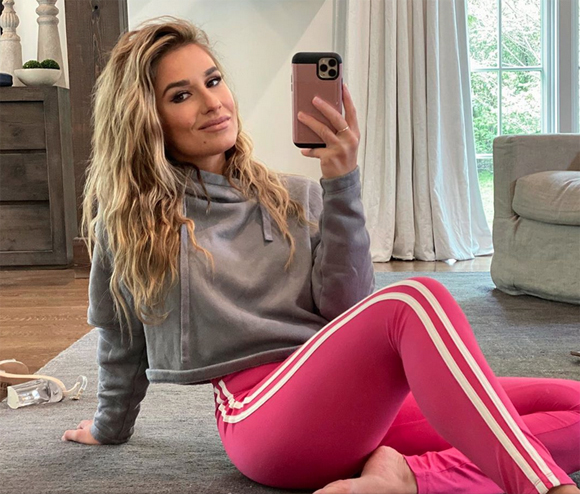 So what do YOU think, Perezcious parents? Was this outfit a bit much for lounging with the fam? Or are people just too being overly prudish? Let us know your thoughts in the comments (below)!
[Image via Jessie James Decker/Instagram/Judy Eddy/WENN.]
The post Jessie James Decker Defends Wearing Sexy Underwear Around Her Kids appeared first on Perez Hilton.