Watch what you post!
We're sure you've seen plenty of celebs and influencers adding disclaimers onto their content to inform followers when photos were taken pre-social distancing, but Kendall Jenner quickly caught heat after not doing this!
Related: 'Outlander' Hunk Sam Heughan Catches Heat For Vacationing Amid Pandemic
On Tuesday, the 24-year-old snapped a quick video to her Instagram Story showing off a red convertible along with the caption:
"just had to start her up"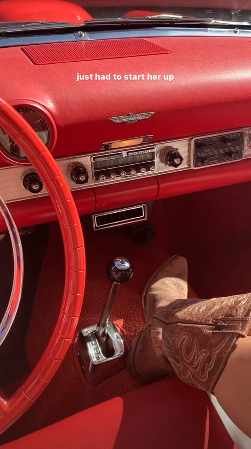 A fan on Twitter shared a screenshot, and called out the supermodel, assuming she was going for a drive:
"UHMMM NO, Stay Home. @kendalljenner"
It wasn't long before Kenny jumped in to defend herself, and tweeted:
"of course i'm staying home!! taking this quarantine v seriously… but also not a bad idea to get some fresh air as long as you keep a safe distance from others and follow all guidelines 🙂 everyone stay healthy ❤️❤️"
So, how has she been spending her days? For starters, she's missing her group of friends! Along with a series of photos, she shared on IG on Tuesday:
"i miss my friends 😢 the sooner we quarantine, the sooner we can get back to our peoples again"
True!
Seems like she's also getting in a bit of self-care, gaming, and reading: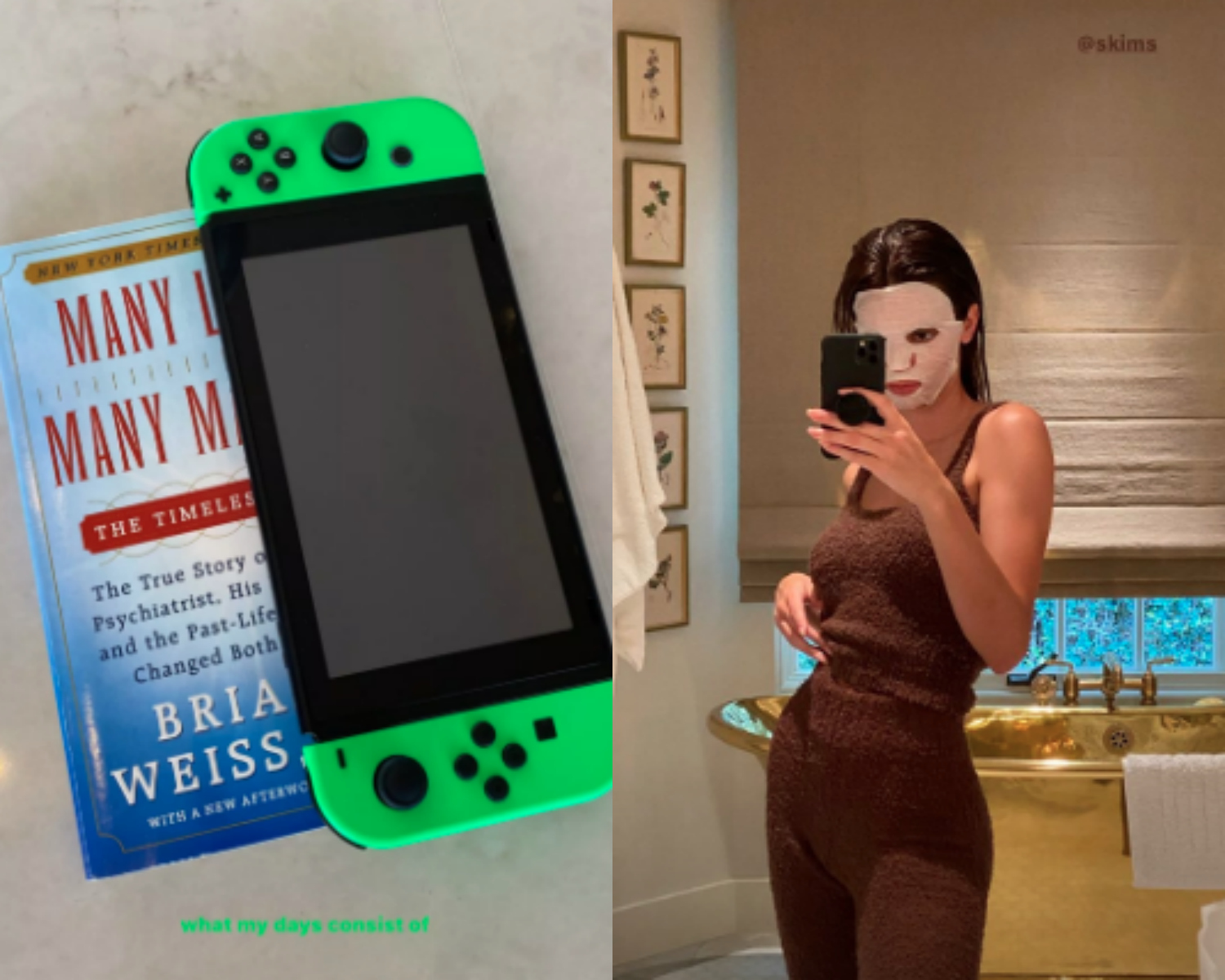 Meanwhile, Kylie Jenner recently shared she was more than prepared to self-quarantine because she "didn't leave the house" for the majority of her pregnancy with Stormi Webster, which was hidden from the world. She recalled:
"It was my choice to do that, so I never let myself get bored. I watched movies; I read books; I would do full spa days and take long baths; do masks; take care of my skin; take care of my hair."
Sounds lovely, TBH!
In addition, Ky did "so many puzzles" to pass the time, but is now spending her days "spending more time with my daughter—cooking, reading," plus watching Westworld on HBO. The mogul added:
"Being at home is fun."
We know the whole KarJenner fam has been taking things pretty seriously, especially their beloved grandma MJ who has been in isolation for a month!
Have you been calling out friends and family for not staying home, Perezcious readers? Let us know (below) in the comments!!
[Image via Kendall Jenner/Instagram.]
The post Kendall Jenner Say She Is 'Taking This Quarantine V Seriously' After Getting Called Out By Fans appeared first on Perez Hilton.