If all goes according to plan, Kim Kardashian West and Kanye West's fourth baby will arrive in just one week!
While the birth might get overshadowed by Meghan Markle and Prince Harry's little one, who is due any day now, it seems like this momma of three is still so excited for the new addition!
Related: Kim Kardashian Reportedly Makes HOW MUCH Per Instagram Post?!
The KUWTK starlet shared a picture of kids Chicago West and Saint West to Instagram on Saturday, posting: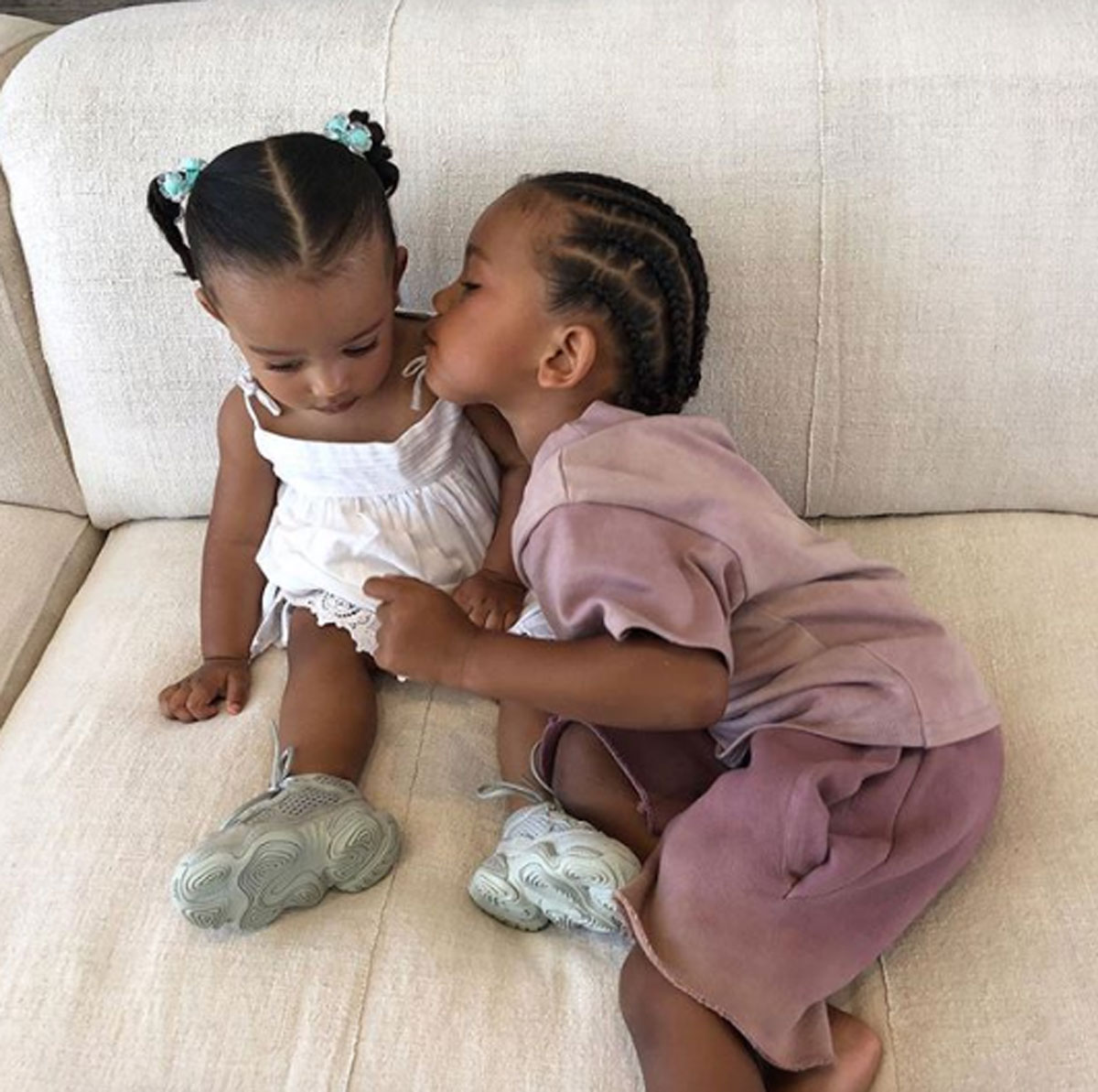 Aww! How adorable!
Even with North West missing from this kid portrait, it's clear Kimmie is loving spending the time with her little ones… which is good, since she'll soon have her hands full when her newborn boy gets welcomed into the West family very soon!
Not only is the 38-year-old currently raising this trio of kiddos, but as she's been very public about recently, the star is also studying to get her law degree!
In a teaser for the E! show, Kim vented to her hubby:
"I don't know what to do. How am I gonna have another kid? How am I gonna study? How am I gonna read? How am I gonna do this all?"
'Ye eased her mind, giving her this sound piece of advice:
"I think you could get in control of your schedule. You just gotta like, sit back and analyze. Like, what are your distractions? Once you manage your time, you'll be able to manage your time to be able to give attention to me, attention to the kids and attention to law that you're passionate about."
Her attention will definitely be spreading more thin, but it sounds like Kim K. will have no trouble handling it with her support system.
She later gushed about having the rapper on her team with the busy schedule:
"The fact that he is supporting me in this journey, knowing that for the next four years it would take time away from him and our kids, means a lot to me. And, gives me the confidence that I really need. And that, like, extra push of someone around me to be like, 'I know you can do it. You got this!'"
We also imagine this famous family has nannies, which is something Khloé Kardashian already voiced she's not cool with being shamed about!
With Kim's love for her babies though, we don't doubt she'll be on cloud nine when her baby boy gets here!
Thoughts on the little one's name, Perezcious readers?? Let us know in the comments (below)!
[Image via Kim Kardashian/Instagram]
The post Kim Kardashian Gushes About Kids Chicago & Saint As The Family Gets Ready For Baby #4! appeared first on Perez Hilton.