The folks running the Academy Awards are going to have a tough time explaining this one…
Late actors Luke Perry and Cameron Boyce were not included in the 'In Memoriam' segment produced Sunday night during the Oscars telecast celebrating and remembering all the stars lost in the past year. And now, as fans come to realize their absence from the moving moment, they are letting the Academy know it made a HUGE mistake!
Related: Re-Live The Full Winner's List From Last Night's Incredible Show HERE!
The tribute was beautiful, to be sure, and featured Billie Eilish performing an amazing rendition of Yesterday to high praise from pretty much everybody. But missing out on Perry — who starred in one of the movies up for Best Picture this year, no less! — and the ever-popular Boyce seemed like a major misstep, to say the least. What is this, #OscarsSoForgetful, or what?!
As fans were eager to point out, it's crazy to think Perry, who passed away last March at just 52 following a massive stroke, could've been left off from this year's memorial. After all, his final on-screen appearance before death came in Quentin Tarantino's Once Upon A Time… In Hollywood, which did well at last night's award show! Helloooo…
Viewers pointed that out very quickly after the segment aired, with one writing on Twitter (below):
"Wait a minute? Let me see if I'm understanding this… the Oscars had a memoriam and somehow Luke Perry was excluded despite that he's in one of the nominated films?!"
Exactly! Glad to know we're not the only ones who think that's f**ked up!!!
Another fan added more:
"shame on the academy for not including luke perry in the 'in memoriam' tribute. seeing as 'once upon a time in hollywood' was the last film he made before he passed AND it was up for best picture, I have no words other than I'm disappointed."
Disappointed, indeed.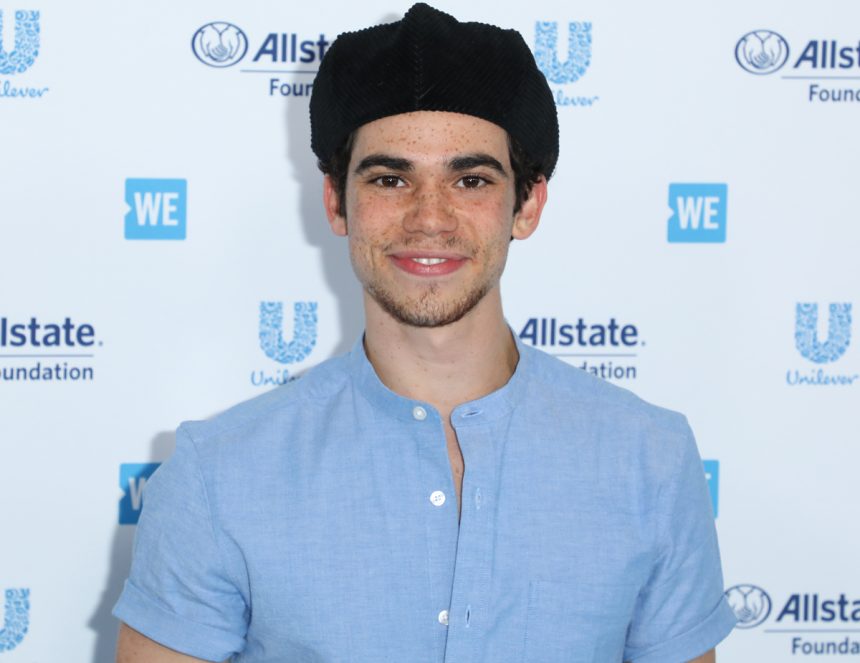 Boyce's absence also caused some consternation, especially considering how impactful and tragic his unexpected passing was at just 20 years old back in July.
One tweeter acknowledged the Descendants star being snubbed by the Academy, writing:
"cameron boyce had such a huge impact into a lot of people's lives including people in the film industry. just cause his career centered mostly around disney didnt make him any less of an actor. him being left out of the in memoriam just felt wrong."
Another added:
"cameron boyce deserved to be honored during the oscars tonight. that is undeniable. cam, you continue to shine so brightly and this world is so grateful for your light."
Amen!
Crazy to think two legitimate film stars like that weren't included in the show's 'In Memoriam' segment — when the Academy had months to prepare for this moment!
Related: Janelle Monae's Oscars Opener Was Quite The Unexpected Surprise!
Oh, and by the way, veteran film star and horror movie icon Sid Haig was also left out of the memorial, as well. Horror fans everywhere were crushed by that omission, too:
Sid Haig was an absolute legend. A wonderful actor and a beautiful human being.

For him to be blatantly ignored by 'The Academy' for their In Memoriam section is an absolute disgrace .

And this also goes to Luke Perry and Cameron Boyce . pic.twitter.com/WfgYHkT4lM

— Horror Seen (@HorrorSeen) February 10, 2020
Ugh!
Can you believe it, Perezcious readers?! We know, it's just a segment on an awards show, but, like, come on! These people clearly impacted a LOT of lives (Perry and Boyce both trended on social media all night long), and if you're going to do something like this… do it right! Just saying!
Reactions? Sound OFF with your take on all this in the comments (below)…
[Image via FayesVision/WENN]
The post Luke Perry & Cameron Boyce Weren't Included In Oscars' 'In Memoriam' Segment — And Fans Are PISSED! appeared first on Perez Hilton.