Three months after her father's passing, Sophie Perry continues to share sweet family moments with Luke Perry.
The beloved actor passed away on March 4, 2019 after suffering a massive stroke at the age of 52, leaving behind his 21-year-old son Jack, and 19-year-old daughter, as well as other friends and family members.
Related: Jennie Garth Shares A 'Sign' From Luke Perry While Filming '90210' Revival
On Wednesday, Miz Perry took to Instagram to share three photos with the Beverly Hills: 90210 star from her childhood: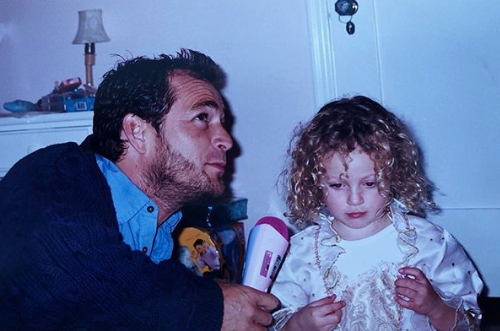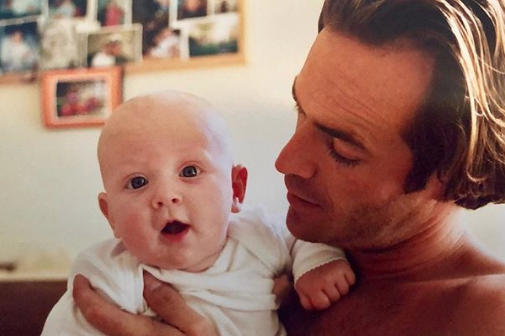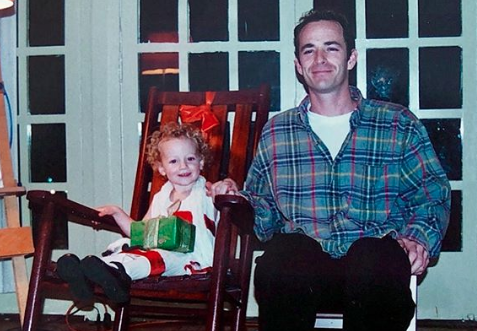 In a second post on Wednesday, Sophie recalled a special memory of watching The Princess Bride in her dad's minivan:
"The Princess Bride played silently on the little fold down television screen in the back of my dads mini van silently for years. I will forever associate it with my father. It is one of the best movies I have ever seen and will never stop telling people to watch it. So…To those of you who haven't seen it, do yourself the favor. And to you, dad. As you wish"
Currently, the California-native lives in Malawi, where she is helping build preschools, including one named in honor of the Riverdale actor: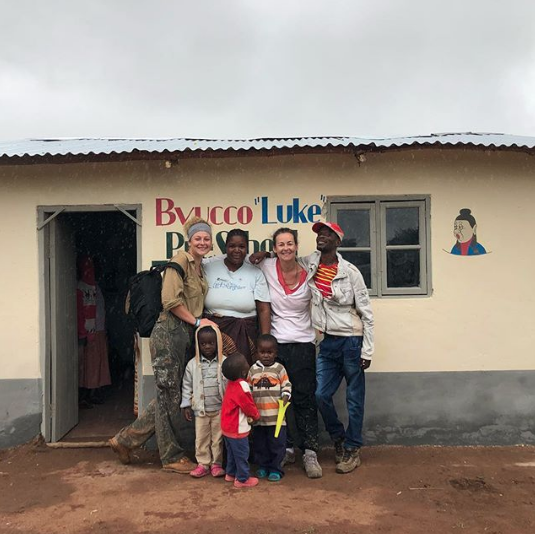 What a beautiful way to honor Luke!
While attending the American Icon Awards in El Lay, Jack explained to People how he hopes to fulfill the Dylan McKay portrayer's legacy:
"I think everybody's just doing the best they can and kind of taking it day by day. It was kind of wild because there was this private thing obviously for me and family, but, at the same time, the whole world was kind of involved. I'm proud to know that my dad touched so many people in a really positive way and made them feel better."
The pro wrestler, who shared he attended the event to carry on his dad's dedication to charity, candidly shared what he has learned from his father:
"My dad really just taught me to be as nice as you can to everyone you can. He was from Ohio and he grew up with not a lot of money and I think he never really lost touch with who he was. He was always just a really good guy above everything else."
Our thoughts are with Luke's family as they continue to grieve his sudden passing.
[Image via Sophie Perry/Instagram.]
The post Luke Perry's Daughter Shares Sweet Childhood Photos Three Months After His Death appeared first on Perez Hilton.