Lynne Spears doesn't want to be cast aside in the ongoing battle to maintain her daughter's well-being.
According to The Blast, Britney Spears' mother has made a filing requesting to be involved in the upcoming hearing regarding the superstar's conservatorship!
The stage momma made the filing on Monday morning, requesting special notice and asking to be informed on all matters pertaining to her 37-year-old daughter and her conservatorship — which has seen Brit's dad, Jamie Spears, in control of the star's finances and daily life since her 2007 breakdown.
The move is certainly an inneresting one, seeing as Lynne has never played a role in the conservatorship before. While she and Jaime have been separated for years, the pair have always appeared to be in agreement when it came to handling their famous daughter's mental health struggles.
Related: Britney's 'Friends' Don't Think She's Ready To End Conservatorship!
But that's seemingly all changed since Britney's recent stint in a Los Angeles-area wellness center caused the public to question the nature of the conservatorship.
Not only have fans grown increasingly concerned with how little control the 37-year-old singer seemingly has over her own life, they've been wondering why Lynne has been so silent on the subject… save for a few vaguely uplifting Instagram posts.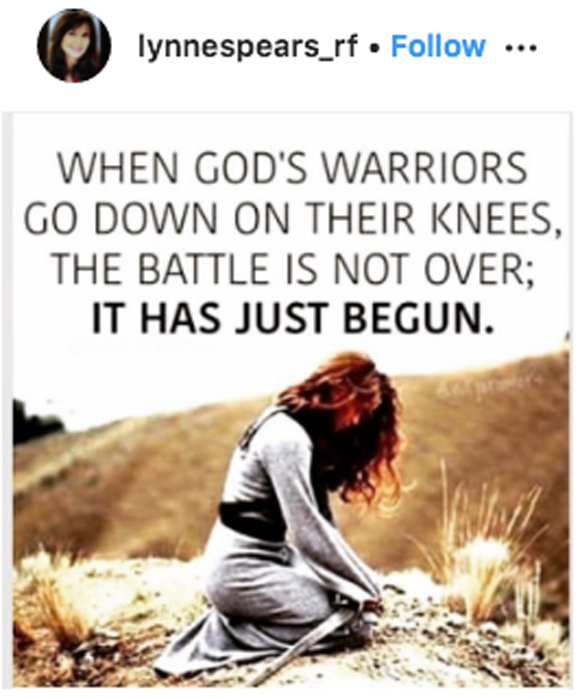 Well, Brit's mom might not be entirely privy to what's been going on. Sources tell the outlet that Lynne has mainly gotten her information about the star through Jaime for years. 
Now, Momma Spears wants to take a more proactive approach. As we reported, a judge in the Pop Princess' case recently set a date for a status hearing to discuss the recent events. Per the new filing, Lynne wants all the information as it officially comes in from the court. 
Video:Â Britney Channels Her Inner Yogi In Hew Instagram Clip
The Blast notes that Lynne has not made a move to become an actual conservator; she just wants to become more involved in her daughter's affairs — something that Brit's team has apparently always been supportive of.
While she used her own attorney to file the paperwork, Lynne reportedly spoke with Jamie before making the filing. It's unclear if Brit's mom plans on challenging anything that's been decided by her daughter's team, but it sounds like she's not trying to make too much trouble.
Britney's status hearing is scheduled for May 10. The star is not required to appear in court.
[Image via WENN/Lynne Spears/Instagram]
The post Lynne Spears Requests To Be More Involved With Britney's Conservatorship Ahead Of Status Hearing! appeared first on Perez Hilton.