Mama June seriously needs to get her priorities in order!
According to TMZ, the embattled reality star is neglecting her responsibilities as a mother, as she's apparently chosen boyfriend Geno Doak over her daughter Honey Boo Boo.
Sources familiar with the situation told the outlet the family recently extended an olive branch to the From Not To Hot star following a series of interventions that basically went nowhere.
Apparently, the family told June she can finally get her daughter back in her care — but only if she dumps her boyfriend and seeks professional help for her crack addiction. June refused to do either, per the outlet.
Video: Honey Boo Boo Mimes Snorting Cocaine Amid Mama June Drama
The report comes a day after the former pageant mom was spotted on a lunch outing with Geno in Hampton, GA. Sadly, June looks nothing like she did when From Not To Hot first aired: she and Geno were said to have appeared "disheveled," and June still hadn't fixed her shattered veneers.
As we reported, the 39-year-old lost access to her daughter (real name Alana Thompson) earlier this summer after she and her boyfriend were arrested for crack cocaine possession.
HBB's older sis Pumpkin (real name Lauryn Shannon) has been acting as the 13-year-old's guardian of sorts in the meantime. The 19-year-old reportedly moved her sister's money into a different bank account in order to protect it from their mother and her suspicious BF, and will have access to the funds in order to purchase things for HBB's "needs and benefit."
More than anything, it appears the teen star needs her mother to kick her drug habit — and her boyfriend — to the curb. The family staged an intervention for June on the season finale of From Not to Hot, where HBB broke down while attempting to give her mother a reality check.
Unfortunately, the pleas from her family have been ineffective: June evidently would still rather be taking care of her insolent child of a boyfriend, for better or (extremely) worse.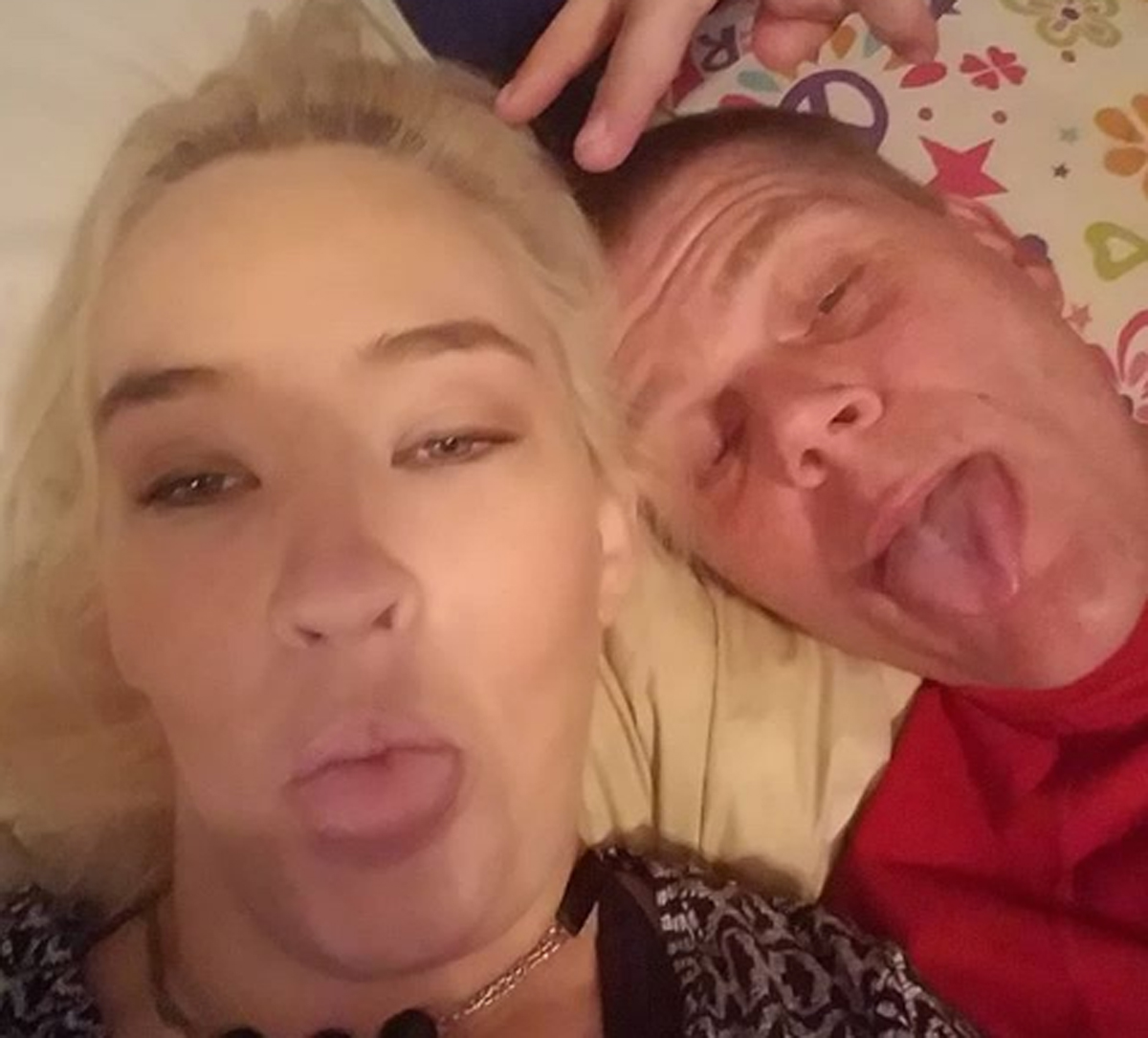 A month after the intervention, June was recorded trying to help a seemingly inebriated Geno out of his SUV after he reportedly crashed it into her garage. Geno was seen in the footage stumbling across the driveway with his pants and socks falling off, before retreating back into the SUV.
At one point, June was seen trying to pull the dude's pants up — but he slapped her hand away and proceeded to punch the windows of the vehicle. Classy.
We hope HBB's mom comes to her senses soon and gets the help she needs.
[Image via WEtv/June Shannon/Instagram] 
The post Mama June Reportedly Chooses Boyfriend (And Drugs) Over Honey Boo Boo! appeared first on Perez Hilton.