Can you believe these twins are eight?!
Nick Cannon and Mariah Carey went all out to make sure their adorable kids Moroccan and Monroe celebrated their eighth birthday together in style!
Related: Mariah's Ex Manager Accused Of Urinating On Employees In New Lawsuit
Both of the famous parents documented the twins' mega bash, but not without sharing plenty of throwback photos from over the years to Instagram, like the one the diva pop star shared of her in the hospital with the duo (below):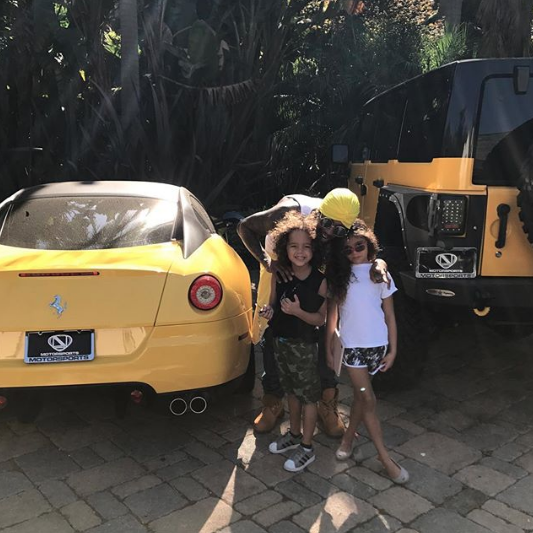 We also got a peek at the epic "Roc & Roe" themed party for Rocky and Roeroe:
The Wild 'N Out host shared the same sweet family snap on his IG feed, captioned:
"Illest 8 year old party I've ever been to!!! "
It definitely looked like it!!
It seems that the twins may have already inherited the musical talents of their momma, with Moroccan taking on the role of DJ at the party: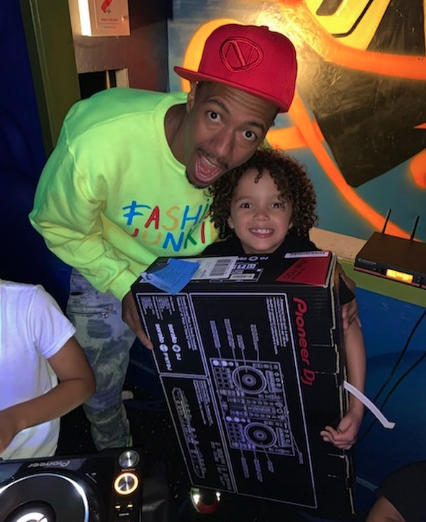 Related: Nick Cannon SLAMS Travis Scott For 'Procreating' With Kylie Jenner
While the comedian and crooner may no longer be together romantically, it definitely appears on social media that they put in the effort to do things as a family of four, even holidays: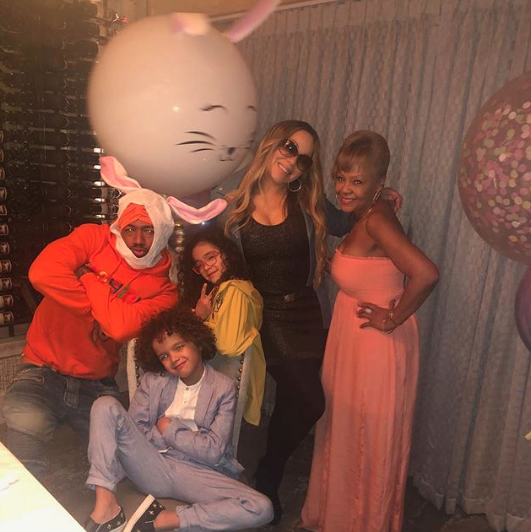 The 38-year-old previously dished on how his and Mimi's secrets to keeping it amicable while co-parenting:
"Just staying focused and putting priorities in order. Being able to just step out and control whatever you can control, and the things that you can't, you just keep it moving. At the end of the day, that's what it's all about. You celebrate one another and celebrate family, you take time out for those moments. It is what it is, and you just keep it as balanced as you can."
Great advice!!
But that didn't make their uncoupling any easier! The funnyman expressed his frustrations about the divorce process back in 2016:
"I was like, 'You want Divorce Papers? Well here you go!' The lawyer's line was also me releasing a little frustration at the attorneys on both sides because lawyers always think they control the clients and they cause most of the friction, especially since my ex and I get along."
Major props to you both for coming together for the sake of your kids!!
[Image via FayesVision/WENN.]
The post Mariah Carey & Nick Cannon Celebrate Their Twins Turning 8 With An Epic 'Roc & Roe' Party! appeared first on Perez Hilton.