Meghan Markle is a new woman!
For the Duchess of Sussex, her recent relocation to Canada "has given her the chance to reset," a source revealed to Us Weekly.
Related: Harry Made Megxit Moves To 'Shield' Baby Archie From 'Negativity' In The UK
The insider added:
"Meghan's thrilled to have escaped the chaos of London. She feels like a new person."
It was just over two months ago that Meg and Prince Harry made the bombshell announcement that they would be stepping down from their senior roles in the royal family. Though it wasn't all that surprising given everything the pair has dealt with as of late, it was a bold decision nonetheless.
The confidant explained:
"Meghan has a real spring in her step again. It's wonderful to see her in top form."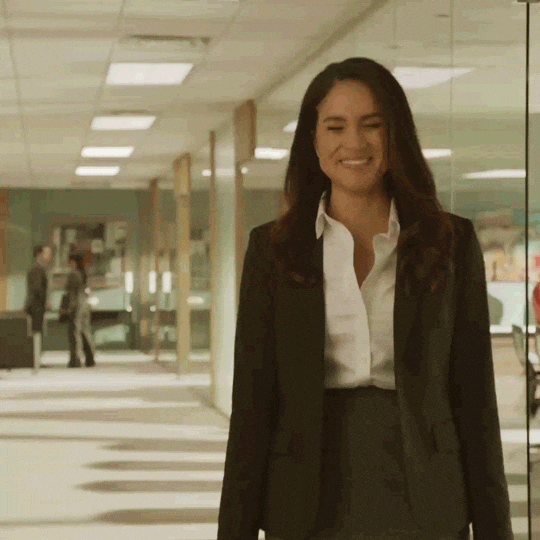 Apparently, the Suits alum "felt trapped and claustrophobic" living with her husband and son at Frogmore Cottage in London. The source noted the 38-year-old had been experiencing panic attacks:
"She was nervous to step outside her own front door because of all the negative attention she attracted."
If you're wondering how Meg has been spending her time, it actually sounds like she leads a fairly normal life! Aside from you know, being married to a Prince. Shortly after making their big transition, a source told People:
"They both love to be outside and have been loving it there. When they're not doing yoga or eating in, Harry will pick up sandwiches at a local spot, and Meghan walks her beloved rescue beagle Guy and the couple's adopted Labrador."
We'd be pretty comfortable too if we were in a secluded mansion on an island! The confidant added:
"They are enjoying living a quiet life. They go for long walks, they do yoga, and Meghan cooks. They are real homebodies who love to chill out with Archie and the dogs."
Though their decision was abrupt and definitely ruffled more than a few royal feathers, it's clearly what's best for the Duke and Duchess, and most importantly: what's best for baby Archie:
"This decision [to leave] had been weighing on them for a long time, and they are relieved to have it done. A weight has been lifted off their shoulders."
Of course, there have been plenty of rumors of deals with Disney and Netflix, though we haven't heard any concrete info on that just yet. We'll definitely be staying up-to-date on all the royal happenings, even once Megxit officially goes into place!
[Image via John Rainford/WENN.]
The post Meghan Markle 'Feels Like A New Person' Since Relocating To Canada appeared first on Perez Hilton.