Any hopes the Royal rift between Prince Harry and Prince William would be repaired any time soon were dashed in January with the Megxit announcement.
While Harry and Meghan Markle's decision to step down from their duties as senior members of the Royal family was about their own future happiness, it did feel like something of a divorce filing with Will and Kate Middleton.
Related: Meghan FAKING Love For Harry, Suggests Author
We knew the houses weren't getting on very well, but while putting the Atlantic Ocean between them certainly stopped any fighting it also stopped any chance they'd ever be as close as they once were. In fact a new source tells Us Weekly in this week's issue the brothers have only spoken "a couple times" since the move and only about "business matters." Sad to hear.
But what's going on with the two princes? Inside their heads? How are they really dealing with the big change? Was their division always meant to be?? The new source describes the brothers' "different coping mechanisms," explaining:
"Harry's more sensitive and emotional than William — he takes everything so personally. He can be rather impulsive at times."
Like grabbing a candy bar at the grocery store checkout line or, say, deciding all of a sudden to relocate his family to Canada? The insider continued:
"Harry wants the world to know that no one should suffer in silence, which is why he opened up about [his late mother] Princess Diana and going to therapy."
That's a noble goal as far as we're concerned. Too many feel like they can't share what they're going through — and so never deal with it. However, it's definitely antithetical to the classic British stiff upper lip ideal. That would be exemplified more by Will, whom the source describes as "a more logical thinker":
"He doesn't let things let things get to him, like Harry does. That's not to say William has a heart of steel — he's actually an incredibly loving and kind man, he just has a different way of dealing with emotions and is more level-headed than his brother."
What the bros have in common, per the source, is how they both seek the counsel of their wives above all:
"If William has a problem, he'll talk to Kate about it. William confides in her about everything."
That's nice to hear, especially after their rumored relationship problems…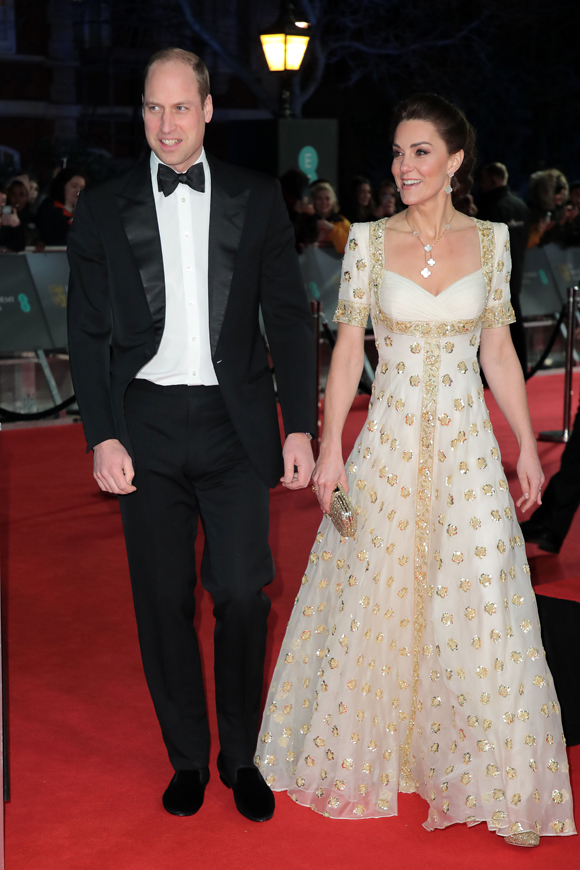 As for Harry, Meghan is "his rock":
"She knows everything about her husband and is constantly advising him. He first opened up to Meghan about the trauma he went through dealing with his mom's death shortly after they met — it was during their trip to Africa."
So as far as this source is concerned, the decision to leave must certainly have been a joint one, as the couple are too close to go off half-cocked without the other's approval, "impulsive" or not. Thankfully it has all worked out, as far as the Duke of Sussex is concerned anyway. The outlet's Royal insider says:
"Harry's much happier in Canada and feels a lot more relaxed. So far he doesn't regret the move."
The source says the Prince was "determined to protect" Meghan and Archie Harrison from the kind of trauma he experienced as a child:
"That was his No.1 priority and that's exactly what he's done."
We suppose he has. Now we're just watching closely to find out what his No.2 and No.3 priorities were, if you know what we mean.
So, Royal readers, do YOU think Harry and William's diverging paths were inevitable? Was Meghan just giving Harry permission to do what he always wanted? Or is she the driving force behind all this as some believe??
[Image via WENN/Avalon.]
The post Megxit Fallout! How 'Emotional' Harry & 'More Level-Headed' William Are Dealing appeared first on Perez Hilton.