Aw, it looks like we're finally going to get to know Michael Jackson's sons a little better — through, of all things, a YouTube movie review show.
It feels like Prince Jackson has been a fairly public figure over the past couple years, but we almost NEVER hear from Blanket, who now goes by Bigi.
In fact, we're pretty sure this is the most we've ever heard him talk EVER! And it's mostly about the Hulk! LOLz!
Related: Disney Reveals New Marvel Projects In Post-Fox Merger Schedule
Yep, they chose a perfect movie for their first episode, the biggest movie of all time, Avengers Endgame. Seeing as how it's already crossed $2.5 billion worldwide, EVERYONE saw this thing by now.
It's definitely a smart way to get some early views.
It's also an important flick to them — Bigi says he's seen Infinity War 11 times already, and Prince took a HUGE group to opening night and captured the moment on Instagram: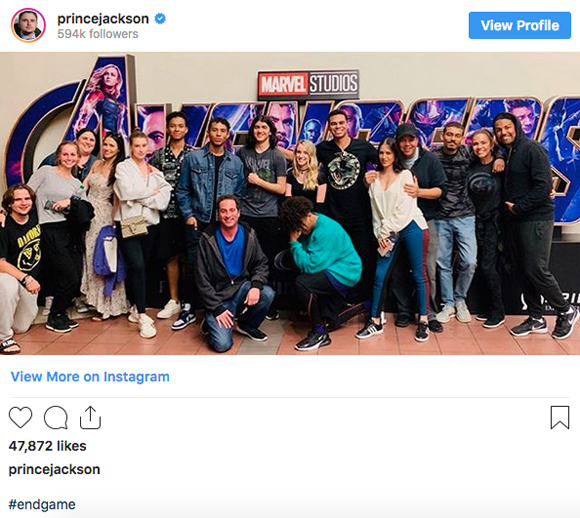 Speaking of Instagram, Prince announced the show on his feed Wednesday afternoon, writing:
"We are very excited to announce that we are starting a movie review channel. Right now you can go see our first ever video on my YouTube channel (link in bio) we know that this is a very rough first video but we want to take you on the journey with us as we improve and develop the show. As usual all input is welcome here or in the YouTube comments. Expect more to come y'all"
Sounds like we can consider this a pilot episode as Prince says the next step is "making an actual channel dedicated to" the new show.
It's fair to call it a "rough" first vid.
Like most YouTube movie review shows (it is YouTube after all) it's a fairly amateur affair.
The boys eat pizza and don't edit out discussions about show structure. And, like Kim Kardashian West's new baby, we aren't even sure the show has a name yet.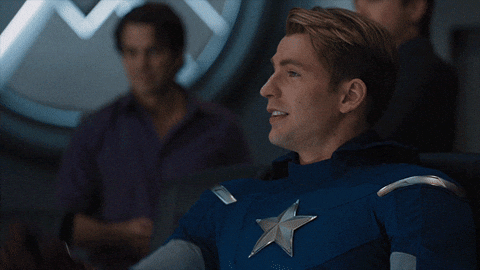 But they do have legit microphones and a green screen backdrop. And the whole thing isn't filmed on a phone!
Instead Prince and Bigi are seated around a table with cousin Taj Jackson, who serves as cohost and moderator, and guest James Sutherland.
Together they have a very loose discussion of their nitpicks, how much trailers gave away, their fave Marvel Studios movies overall, and whether certain things made any damn sense.
So far the vid has over 60k views, so not too bad!
Ch-ch-check out the show for yourself (below)!
The post Michael Jackson's Sons Prince & Blanket AKA Bigi Drop New Project — A YouTube Movie Review Show appeared first on Perez Hilton.