Prince Harry and Prince William haven't spoken out about the rift between them — but actions speak louder than words.
The brothers used to seem nigh inseparable, now it takes a Trooping the Colour to get them in a photo together. And let's face it, if you only see your sibling at mandatory family reunions, y'all aren't close.
Not to mention, their courts have been split, physically separated into different buildings. It seems clear there's something there — but what?
There's been much speculation about the source of the tension: was it between Harry and William? Was it actually a personality conflict between Kate Middleton and Meghan Markle? Was Harry furious over Will's alleged affair because it reminded him of their parents' troubles when they were children??
Related: Elton John Defends Harry And Meghan
Well, according to a new documentary called William & Harry: Princes at War, which aired Sunday evening on the UK's Channel 5, we have all the answers… as a handful of Royal reporters and experts see it, anyway.
What was it about? Meghan. Specifically, Harry getting serious far too fast for Will's liking.
Sky News reporter Carole Malone establishes the root of the conflict put forward by the doc, saying:
"The biggest cause of their so-called rift was Wills tried to warn Harry when he met Meghan not to rush into it. He'd only known her for less than a year when they got engaged. He sat him down and just told him to take it a bit slow, not to run at it."
As we all know — and future generations will read in the histories of the Royal family — Harry did not heed that advice.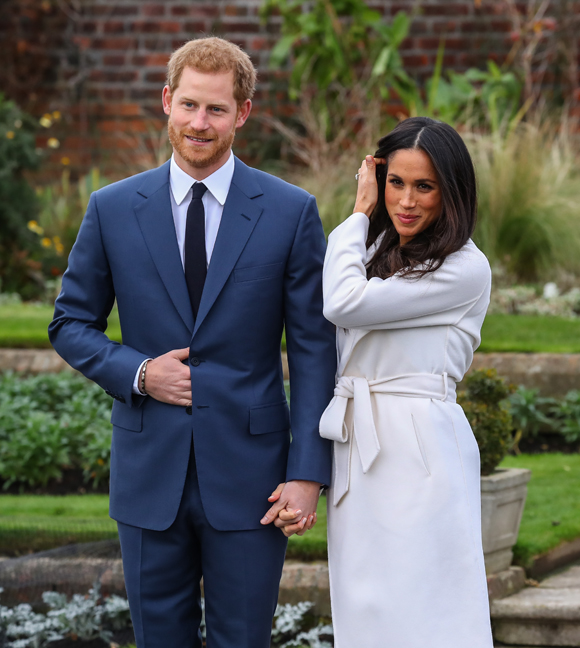 Majesty magazine editor in chief Ingrid Seward believes Will — and Kate — had a point in telling Harry to slow down:
"It was all so quick that William and Kate didn't have a moment to get to know Meghan because Harry hardly knew Meghan. And, of course, quite naturally William and Kate would have thought, 'Oh, she's been married before, she's older than Harry, I hope she's going to make him happy.' Anyone would think that."
Meghan had been previously married to producer Trevor Engelson, but does that really affect one's judgement here? Is the point she had a failed marriage under her belt and was therefore more likely to do so again? It seems to us just as likely a divorcée would be more careful the second time around.
In any case, everyone seems to agree Harry did NOT take the conservative advice well.
Vanity Fair contributor and Royal biographer Katie Nicholl explains:
"Harry supported William from the outset of his relationship with Kate and he felt very let down that he wasn't getting his brother's full 100 percent support with the relationship with Meghan."
That makes sense. Sadly familial concern can all too often be read as personal judgement.
The Sun's Emily Andrews says it went as badly as possible, claiming Harry "went ballistic and said, 'You're trying to wreck this relationship before it's even started.'"
Yeesh.
Do YOU think all these experts have a handle on what really happened between Harry and Wills? Or is there more to the brothers' story??
[Image via John Rainford/WENN.]
The post Prince Harry Reportedly 'Went Ballistic' At William Over Relationship Meddling! appeared first on Perez Hilton.