R. Kelly's daughter, Joann Lee Kelly, is breaking her silence.
On Thursday, the artist — also known as Buku Abi — released a statement on Instagram Story regarding her father's alleged misconduct.
Related: 5 Things We Learned From Lifetime's Surviving R. Kelly
In her post, Andrea Lee's child says she and her family have not spoken to or seen the disgraced R&B musician in years.
She wrote:
"I just want you all to understand that devastated is an understatement for all that I feel currently… I do apologize if my silence to all that is happening comes off as careless. That is my Last intention. I pray for all the families & women who have been affected by my father's action. Trust, I have been deeply affected by all of this. It has been very difficult to process it all. Let alone gather all the right words to express everything I feel."
Though she slams her father as a "monster," she urges her followers to respect her family during this difficult time.
"I would never want anyone to feel the pain I have felt. Reminders of how terrible my father is and how we should be speaking up against him, rude comments about my family, fabricating me, my siblings & our mothers 'part' etc. Does not help my family in our haling process. Nor does it allow a safe space for other victims who are scared to speak up, speak up… The same monster you all confronting me about is my father. I am well aware of who and what he is. I grew up in that house. My choice to not speak on him and what he does is for peace of mind. My emotional state. and for MY healing. I have to do & move in a manner that is best for me.'"
Andrea and her ex-husband — born Robert Kelly — also share two other children.
Read Buku's full post (below):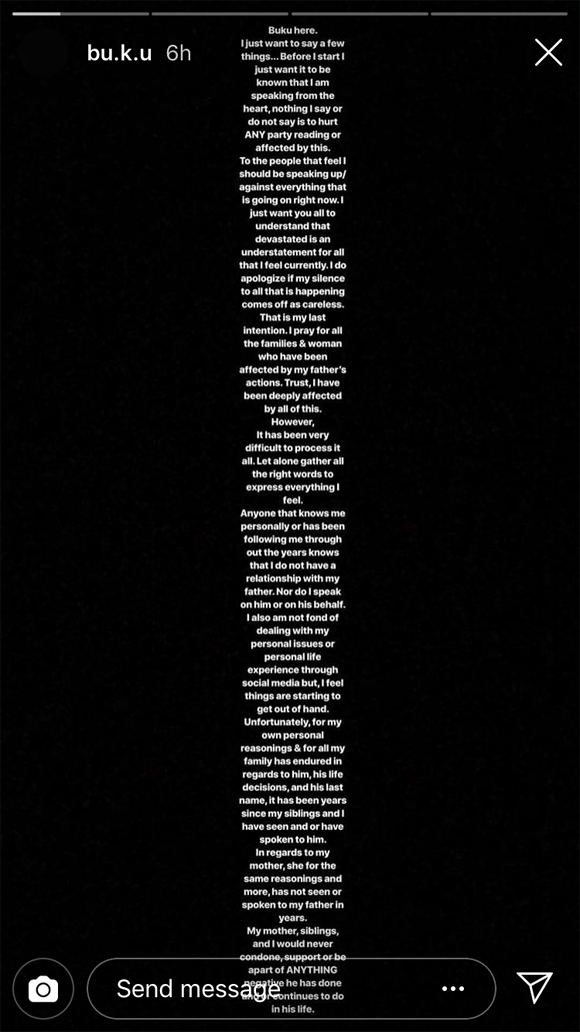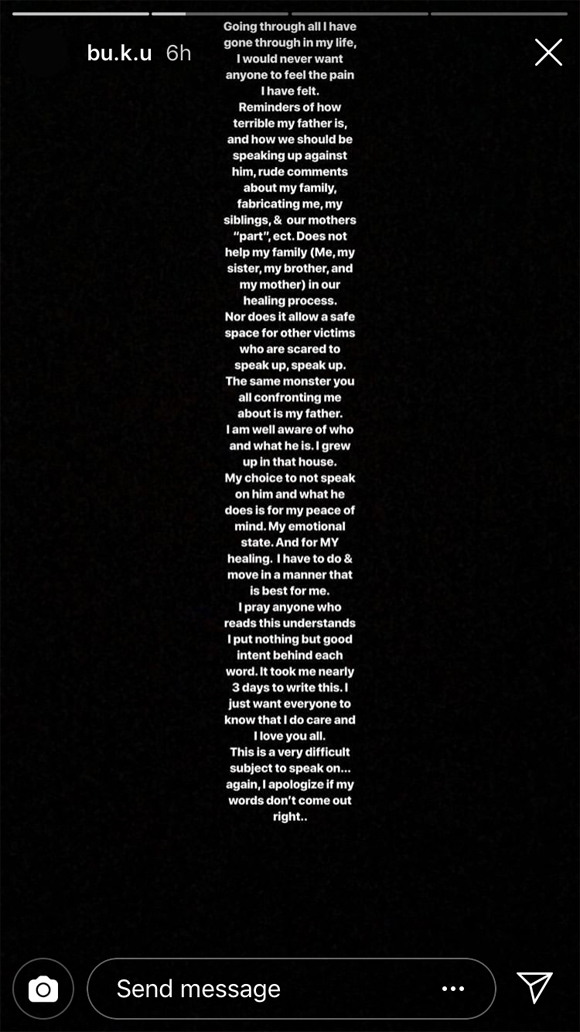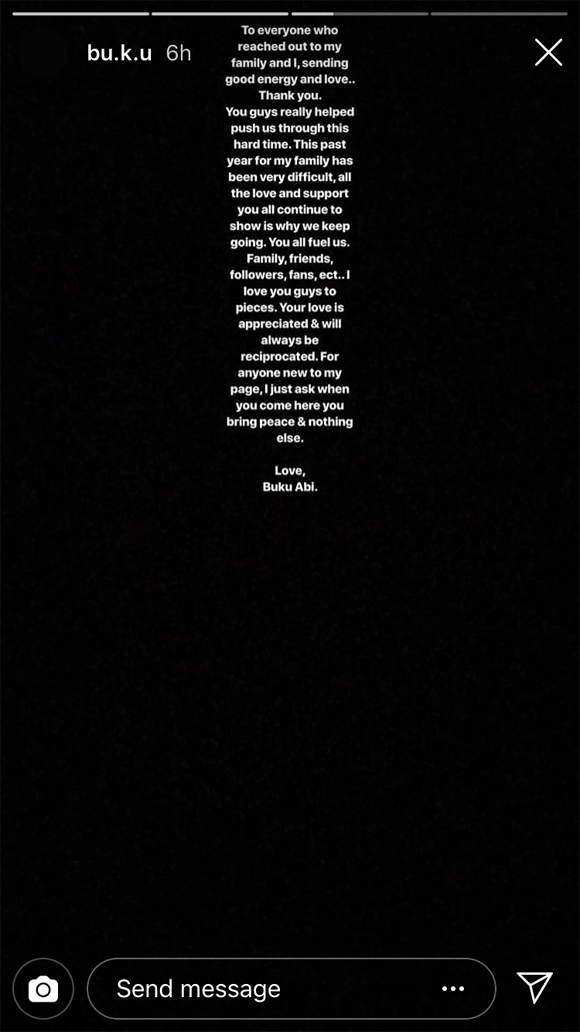 [Image via Buku Abi/Instagram/Nikki Nelson/WENN.]
The post R. Kelly's Daughter SLAMS Her 'Monster' Father! appeared first on Perez Hilton.