R. Kelly is back in the news again after having been arrested earlier this week on new federal charges relating to sex crimes, sex abuse, and sex trafficking — and it increasingly appears the new allegations may prove to be his ultimate undoing.
According to TMZ, Kelly is back behind bars now, due to "in large part his own inner circle," after "enablers and ex-employees" of the R&B singer decided to stop working with the guy, and instead chose to allegedly hand over significant, damning evidence to police.
Related: Keke Palmer Opens Up About The R. Kelly Accusations
Per the report, federal prosecutors in the Northern District of Illinois allegedly have in their possession now more than 20 videos of Kelly allegedly engaged in sex acts with minors — and many of those videos were straight up handed over by the R&B singer's former employees who the feds were able to flip.
Though it's unclear exactly what is on the alleged videos themselves beyond "Kelly engaged with minors," one can probably assume the horrific, disgusting content based on the context here. Add to that the fact that federal law enforcement sources are telling the media that the videos were "exactly what the feds needed to secure indictments for sex crimes, including child pornography," and it's clear to see how important the tapes are to this arrest, indictment, and inevitable courtroom battle.
It's a big deal for a former employee (or several, it would appear) to have flipped on the once-popular R&B singer, but clearly, the conscience got the better of 'em, and thankfully it sure appears like they finally did the right thing.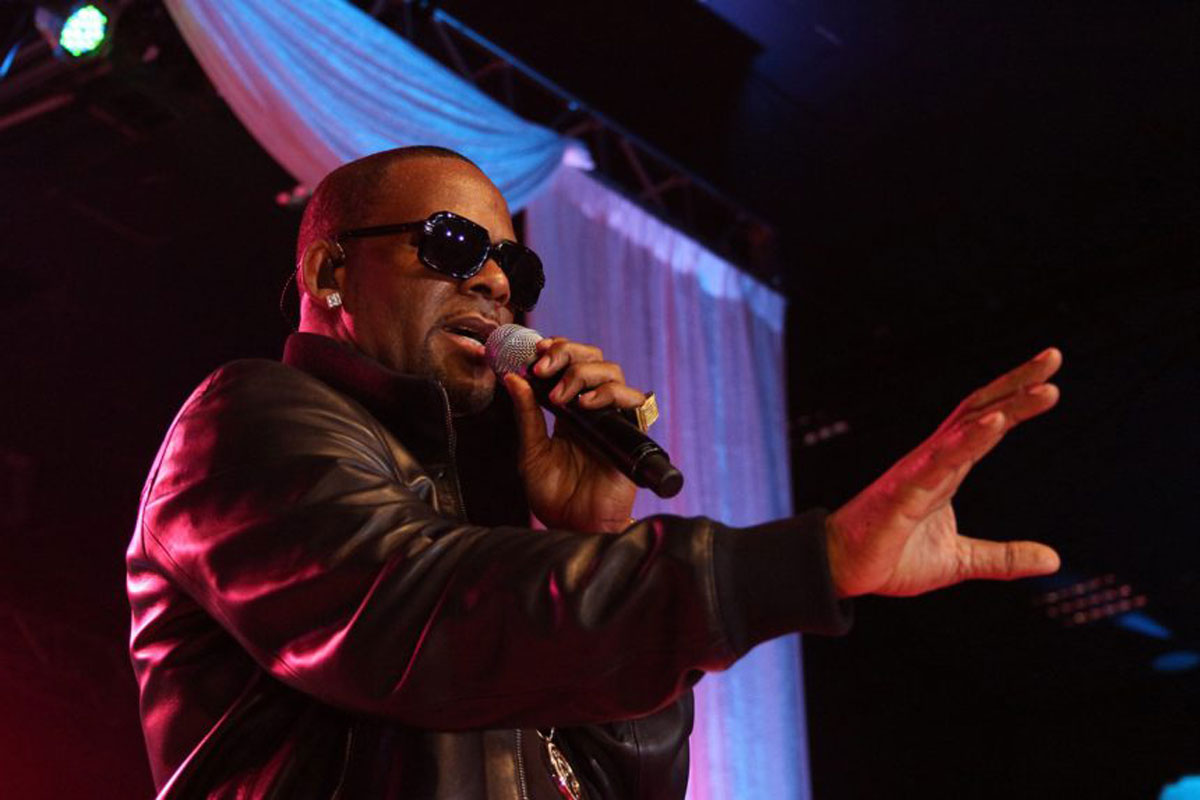 It'll be interesting to find out more about exactly what those video tapes hold; considering how fast the feds have moved with this one, and how far-reaching and expansive the apparent flips within R. Kelly's circle have been of late, it may be a remarkably fast, aggressive investigation and pursuit of charges.
Reactions to all of this, Perezcious readers?! R. Kelly's own inner circle turning on him is really something… but it serves him right if he really did do anything like what he's alleged to have done here! WOW!!! Sound OFF about it and everything else R. Kelly-related in the comment section (below) — we want to hear what you think about all of this drama and the dramatic, high-stakes legal battle that will inevitably follow this for years to come…
[Image via WENN]
The post R. Kelly's Own Inner Circle Apparently Sold Him Out To The Feds Over Sex Crimes & Underage Videos appeared first on Perez Hilton.