When we first started spreading the word about the Jeffrey Epstein scandal, we did not expect this turn.
But as you probably heard, the convicted pedophile, who was in jail facing new charges of sex trafficking, apparently committed suicide last weekend.
However, while his death may have doomed any chance he would flip on anyone else involved in his alleged years long organized exploitation of underage girls, the case is not over.
Related: Epstein's Suicide Was Apparently Very Suspect
Attorney General William Barr made that perfectly clear this week, saying:
"Any co-conspirators should not rest easy."
At least one of Epstein's accusers testified he coerced girls into having sex with "politicians and powerful business executives" — the goal of which was ultimately to have leverage he could lord over men in powerful positions.
While this all sounds like a big, wild conspiracy theory, it's hardly some "flat earth" wackness. Epstein was investigated multiple times over this, and the first ended in a sweetheart plea deal in which he admitted to soliciting sex from ONE 14-year-old girl — for which he served just 13 months.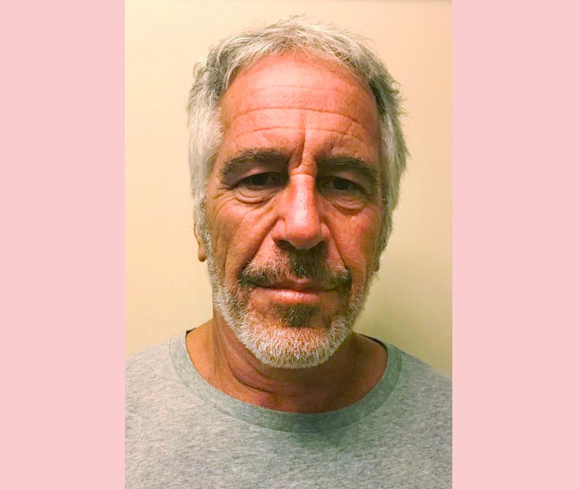 Moreover, the 2007 plea deal included a non-prosecution agreement granting immunity to "any potential co-conspirators" — not exactly something you need to negotiate if you don't have co-conspirators.
So a new report out of The Sun UK is making a lot of sense to us.
Prince Andrew has been one of Epstein's known associates for years now, and while he hasn't escaped controversy, it's always previously died down.
However, per the outlet's royal source, this time it's really starting to get to him. The insider claims:
"The Duke has been fairly relaxed up to now, he's starting to s**t himself. It's become the biggest story in the world and he's at the heart of the coverage."
Can't say we blame him, given the accusations of having sex with a 16-year-old "sex slave."
How is Prince Andrew dealing with being front and center in a sex trafficking investigation?
Going on vacation with his ex-wife, Sarah Ferguson, the OG Fergie, and their two daughters.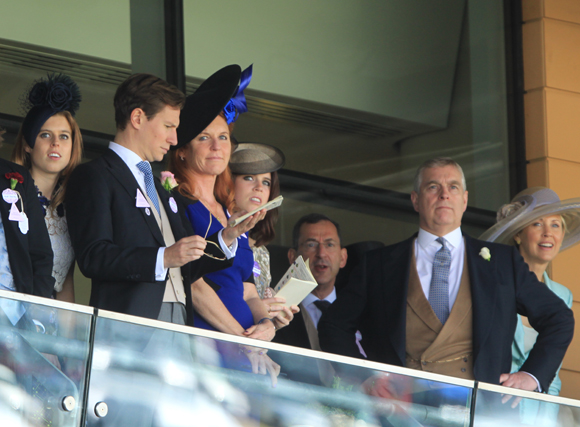 The family retreated from the controversy, flying from London to Malaga, Spain on Thursday.
According to the Sun's source, it was all Fergie's idea:
"The Duchess insisted she go on holiday with the Duke to look after him and show the world she stands by him."
Per The Toronto Sun, this actually marks a "rekindled" relationship for the couple, who famously got divorced (its own mini-scandal) back in 1996.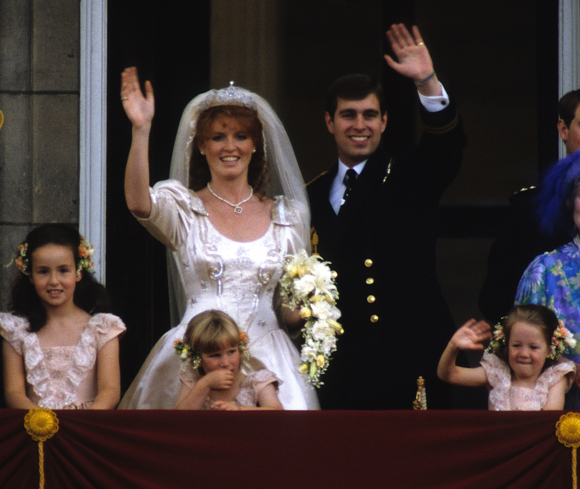 The insider says:
"She feels this is like the old days when they would take on the world together. She knows she has to get him away from all the headlines."
Fergie knows a little about escaping scandal by jetting off to another country; a warrant was issued for her arrest by Turkey in 2012, but the U.K. has stated its refusal to extradite her.
Oh, she also has a history with Epstein, who reportedly bailed her out of her money problems in 2011 after she declared bankruptcy, and it was said she owed over £2 million.
Inneresting, no??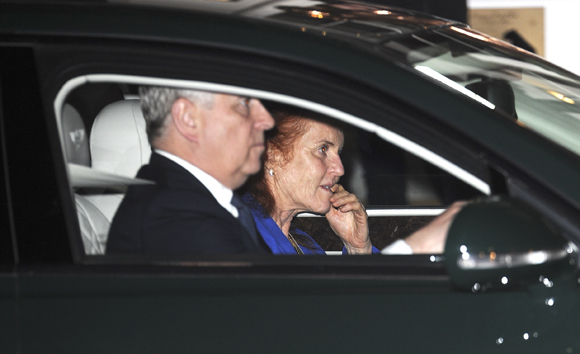 So that's how Andrew is reportedly dealing. Who else has to worry right now?
The day before Epstein's apparent suicide, a handful of names came out in unsealed docs as having been accused of sex with one of his girls: hedge-fund billionaire Glenn Dubin, New Mexico governor Bill Richardson, former Democratic Senate Majority Leader George Mitchell, computer scientist Marvin Minsky, and MC2 model agency cofounder Jean Luc Brunel.
And of course, named in the original legal filings against Andrew back in 2015 was famed attorney Alan Dershowitz, who has vehemently denied any wrongdoing.
Not to mention, the billionaire pedophile — before he was convicted of course — also hung around with TWO UNITED STATES PRESIDENTS!
In the early 2000s Bill Clinton took a handful of international trips on Epstein's private jet. And in the '90s Donald Trump used to party with Epstein at his apartment in Manhattan.
Frankly, we hope ALL these people are starting to s**t themselves if they had anything to do with underage sex trafficking.
[Image via Dutch Press Photo/WENN.]
The post REPORT: Prince Andrew 'Starting To S**t Himself' Over Epstein Scandal, Escaping On Family Vacation appeared first on Perez Hilton.