Ronnie Ortiz-Magro with a dad bod? Not in this life!
The Jersey Shore: Family Vacation star has always been known for his physique — and has stayed in incredible shape even after having a kid last year.
Incredible… as in unbelievable?
Yep. Ronnie's six-pack abs are no longer the result of a highly disciplined, hard-working lifestyle — they're the product of advancements in medical science.
Related: Kylie Jenner Slams Plastic Surgery Rumors
Ronnie appears on Friday's all new episode of The Doctors and reveals he chose to go under the knife to keep his famous core in shape.
He explains in the testimonial:
"I've always been a workout fanatic, and I've also always been in shape, but it takes a lot of hard work to stay in shape."
Well, obviously not…
Sorry, go on.
"One year ago today my life completely changed. I had a little baby girl. She's like my guardian angel, and now I can't spend two to three hours every day in the gym like I used to."
Yep, that's how dad bod happens alright. Ronnie jokes:
"Gym, tan, laundry for me is now gym, tan, diapers."
Ronnie, did you mean to replace "gym" in that sentence? We hope you're still doing your damn laundry…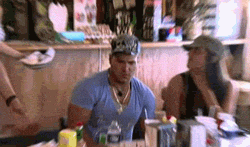 His lack of time (and presumably energy — kids are a LOT of work!) pushed him to take another route to his fitness goals.
As he says to the audience:
"Today I'm going to step out of my element and try something new with my body."
That something new isn't just new to Ronnie.
Apparently the procedure the reality TV star is getting is a fairly cutting edge one. (No pun intended.)
Dr. Christopher Khorsandi explains:
"We're going to do something today for Ronnie that wasn't even available ten years ago. This is laser high-definition liposuction of the abdomen."
Well, that sounds like a Final Destination waiting to happen…
"We're going to be able to get that area in between each of his abs completely defined so that he actually has a six-pack for many, many years to come."
Holy crap, really??
Yep, the procedure is fairly permanent — while this kind of lipo won't stop him from gaining weight, he won't be able to accumulate fat in those areas, so they'll stay relatively chiseled his whole life. He just needs to eat fairly healthy.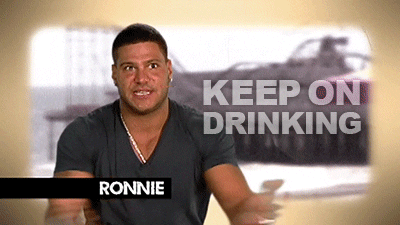 Wow. And, uh, how much does that cost exactly?
It's pretty pricy: an estimated $20,000 to $30,000. Yeah.
The surgery is also quite an intense one, lasting over four hours, with quite a lengthy recovery time. As Ronnie says during a check-in:
"I'm feeling like complete crap. It has not been a good experience."
Ouch! Thankfully Ronnie didn't have any important time constraints which would have prevented him from spending the time in recovery.
…
It's unclear when Ronnie got this procedure, but we're guessing maybe late last year? In January he posted this pic to his Instagram: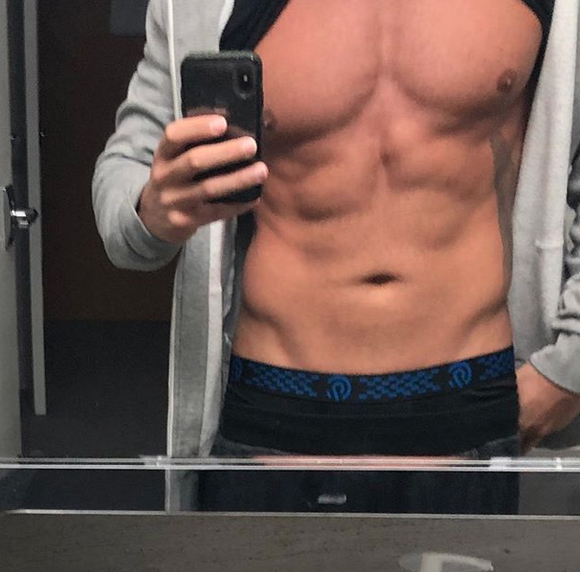 Ronnie captioned the pic #HatersWillSayItsPhotoshopped. Well, they definitely won't say that anymore.
Would YOU consider undergoing this kind of procedure??
[Image via FayesVision/WENN/Ronnie Ortiz-Magro/Instagram.]
The post Ronnie Ortiz-Magro Got His Six-Pack Abs Through Plastic Surgery! appeared first on Perez Hilton.