Ronnie Ortiz-Magro and Jen Harley may be able to forgive and forget — but that doesn't mean the police will.
Jen has once again been arrested for battery over injuries allegedly inflicted to her famous baby daddy.
But no, these aren't new wounds — just new consequences.
Related: Ronnie Reveals He Got Liposuction On His Abs
As recently as April we heard the on again, off again, in jail again, on again couple were back together; they even posted about it on Instagram.
Somehow despite all the messy public disputes on social media and scary domestic violence incidents (and Jen straight up saying Ronnie killed her freakin' dog!), they decided to take one another back.
But you know what's not water under the bridge? Arrest warrants.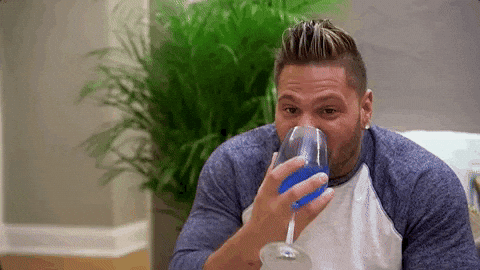 According to TMZ, Jen called the Las Vegas police late night Wednesday/early morning Thursday to report someone at her home had a gun.
We still don't know what that incident was about — or who that was at her place that late — but police found something else when they arrived.
During a routing background check of their witness, they found Jen had an outstanding warrant for battery!
This dates back to that New Year's Eve incident in which Ronnie claimed Jen had thrown an ashtray at him, striking him in the face and cutting his nose and lip.
At the same time, she accused him of returning to her apartment and smashing her TV and various other innocent household appliances.
To be honest, we have no reason to assume they weren't both telling the truth. If you recall, there was quite a bit of evidence corroborating Ronnie's story. Namely, Ronnie's face.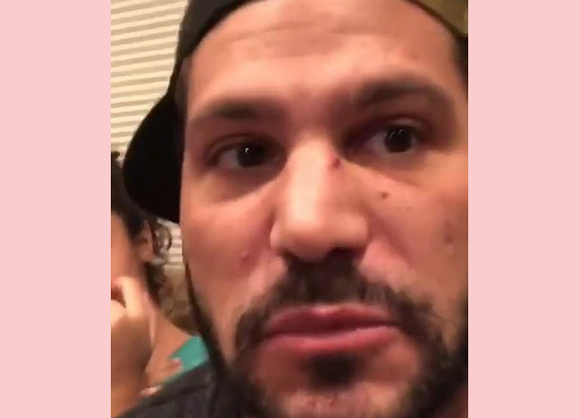 So the cops weren't interested in whether she was back together with the alleged victim or not — they had to do their duty and make the arrest.
And no, this doesn't mean Ronnie forgot to un-file his report.
In Las Vegas a victim can't drop domestic violence charges. Because of the ongoing problem that many victims of domestic abuse choose to drop charges out of fear or embarrassment, Sin City has left charges in the hands of the prosecuting attorney.
Apparently the warrant was issued last month, around the time Jen and Ronnie were getting Instagram official again.
It seems forgiven or not, Jen now has to face the legal consequences of her actions.
What do YOU think of this unexpected arrest??
[Image via Ronnie Ortiz-Magro/Jen Harley/Instagram.]
The post Ronnie Ortiz-Magro's Baby Momma Jen Harley Arrested Again! appeared first on Perez Hilton.