Sarah Jessica Parker is celebrating her 22nd wedding anniversary to Matthew Broderick, but not without slamming a tabloid for trying to ruin the special occasion!
On Wednesday, the actress took to Instagram to post a message received from National Enquirer, claiming she and her husband were "caught on camera in a public screaming match."
And she wasn't having ANY of it!
Video: Sarah Jessica Parker Returns To 'Sex And The City' For 2 New Ads!
The letter she posted continued, going on to allege that "they erupted at each other over dinner, and their argument spilled out into the street where Sarah confronted Matthew over how much time he is spending in London."
Well, the Divorce star didn't take the fabricated claim too lightly, blasting them in her IG caption, in which she penned:
"Just like clockwork.
Over a decade of the same untrue, disgraceful nonsense.
As usual, days ahead of our anniversary on May 19th, The National Enquirer is making its annual best effort to fabricate and undermine, this time a blissful 4 days with my husband in London. There was no 'screaming match' as alleged in a restaurant or on the street, nor was there a confrontation as alleged about his time in London. My children and I are enormously proud of the work he is doing."
SJP explained why she decided to share the inquiry letter, saying:
"After much thought I have decided to share a typical letter of 'inquiry' from these people. As if the truth, a response or any comments from me or my publicist had any bearing on what they threaten to 'report' .
Hey National Enquirer and your sister publications, why not celebrate a marriage of 22 years and relationship of 27 years? Because, despite your endless harassment and wasted ink, we are nearing 3 decades of love, commitment, respect, family and home.
There's your 'scoop' From a 'reliable source'.
#tabloidharassment"
Now that's how you clap back at the haters!
And just days ahead of her anniversary with the actor, we'd no doubt be pissed, too!  Describing it as "endless harassment," the 54-year-old has clearly had enough of the false claims.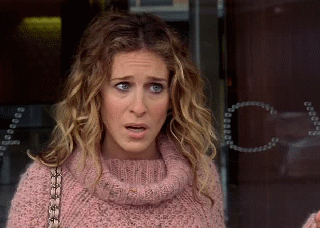 See her full post (below):
Hopefully Sarah and Matthew can move on from this drama when they celebrate their big day this weekend!
What do U think, Perezcious readers?? Does she have a point? Or is this just part of the territory of being famous?
Sound off in the comments (below)!
[Image via Joseph Marzullo/WENN]
The post Sarah Jessica Parker BLASTS Tabloid For Fabricating 'Disgraceful Nonsense' About Her Marriage To Matthew Broderick! appeared first on Perez Hilton.