We adore Selma Blair for so many reasons, but today it's all about how brave she is in how she's dealing with her MS.
For those who don't know, the OG Hellboy star revealed last October she had been diagnosed with multiple sclerosis, a disorder in which the body's immune system attacks the central nervous system, causing lack of control and intense pain.
Many vain Hollywood actors might try to hide such an illness, but Selma has chosen to go the opposite route.
Related: Kelly Clarkson Had Her Appendix Removed Right After Hosting The BBMAs
She has been sharing updates about how this has affected her life, both as a working actress and as a single mom.
And it has been inspiring.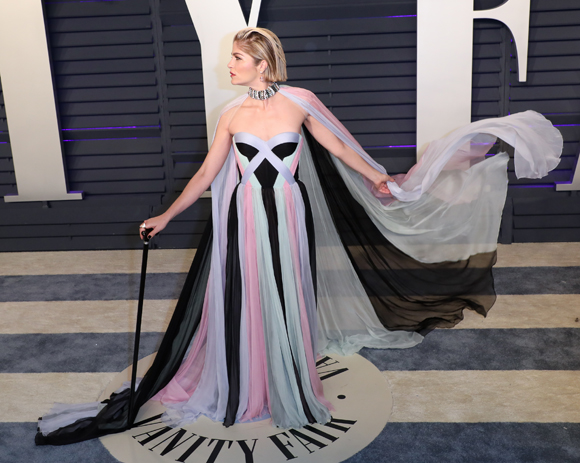 However, being candid also means sharing the worst moments, which sadly Selma did on Friday.
She posted this photo of her "rough day" of MS pain on Instagram: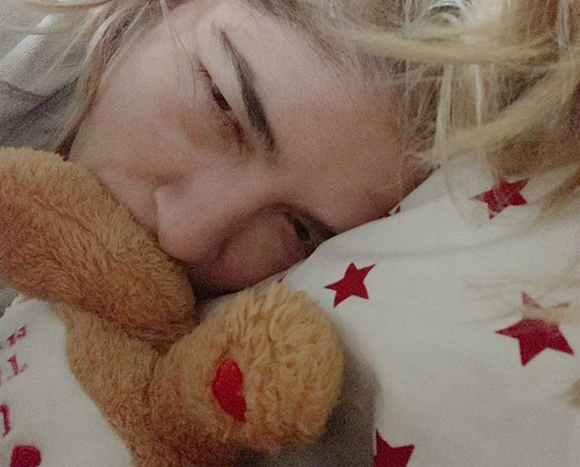 She captioned the downhearted image:
"Here's a truth. I feel sick as all hell. I am vomiting and all the things which are not polite to speak of. My son ran away. From me. I have to get him to school. The medical treatments take their toll. I am going to get through this. We do. This will pass. And to moms and dads who watch their kids sick on things we take to get better… I hold you. So glad this is me and not my child. I cannot imagine ever feeling ok again. #roughday. We get through. #realitycheck
The idea of your child running away from you because of how illness has made you look and feel… gurl, we are so sorry you are going through this.
Thankfully it seems the treatment is ultimately helpful. Selma posted just the day before a pic of her plasmapheresis.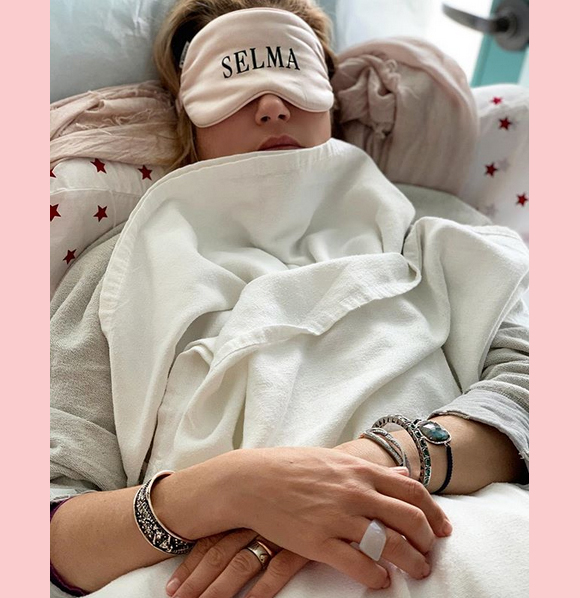 While it sounds uncomfortable, Selma was nothing but grateful for all the love of her fans and friends and all the people who donated, writing:
"Resting up. Getting plasma. #ivig So moved when I realized it takes from 1k to 15k donors for a single dose. That is an incredible gift I am receiving and has helped immensely. Nice set up here too. Warm blankets. At peace. Also look at all my love tokens. @jemmasands @a.fierlifestyle @collectivemetals This is not a sad post. Nor am I showing any tubing although I find it all curious. This is me grateful. Thank you universe. Thank you donors. Thank you my friends and all who aim to find their way to feeling their strongest. Whatever form that takes. Love. #plasmashortage #lucky #savingme #myexperience. Different for everyone."
We are so proud and humbled by you!!!
Sending all the positive vibes!
[Image via Selma Blair/Instagram/Sheri Determan/WENN.]
The post Selma Blair Says She 'Cannot Imagine Ever Feeling OK Again' In Candid Look At MS Pain appeared first on Perez Hilton.