We still haven't figured out whether the college admissions scandal will ultimately be good for Olivia Jade Giannulli.
It should be obvious, right?
Her parents, Full House star Lori Loughlin and fashion designer Mossimo Giannulli are accused of bribing USC officials with half a million dollars so she and sister Isabella Rose could get into the school by pretending to be on the crew team. They're fighting the charges but facing facing YEARS in federal prison if convicted.
We've even heard the government might have a case against her — after all, she'd almost certainly have to have been aware of the scam.
Vote: Look At The Evidence And Tell Us If YOU Think She Was Involved!
Prosecutors are unlikely to go after any teen involved in Operation Varsity Blues, but she'll still face the infamy of being a part of the scandal.
But when you're looking at someone like Olivia Jade, infamy might not be the worst thing.
From all reports, the budding vlogger, whose YouTube channel was approaching 2 million subscribers when all this hit, was never interested in college.
Near as we can tell, her only goal has been growing her brand.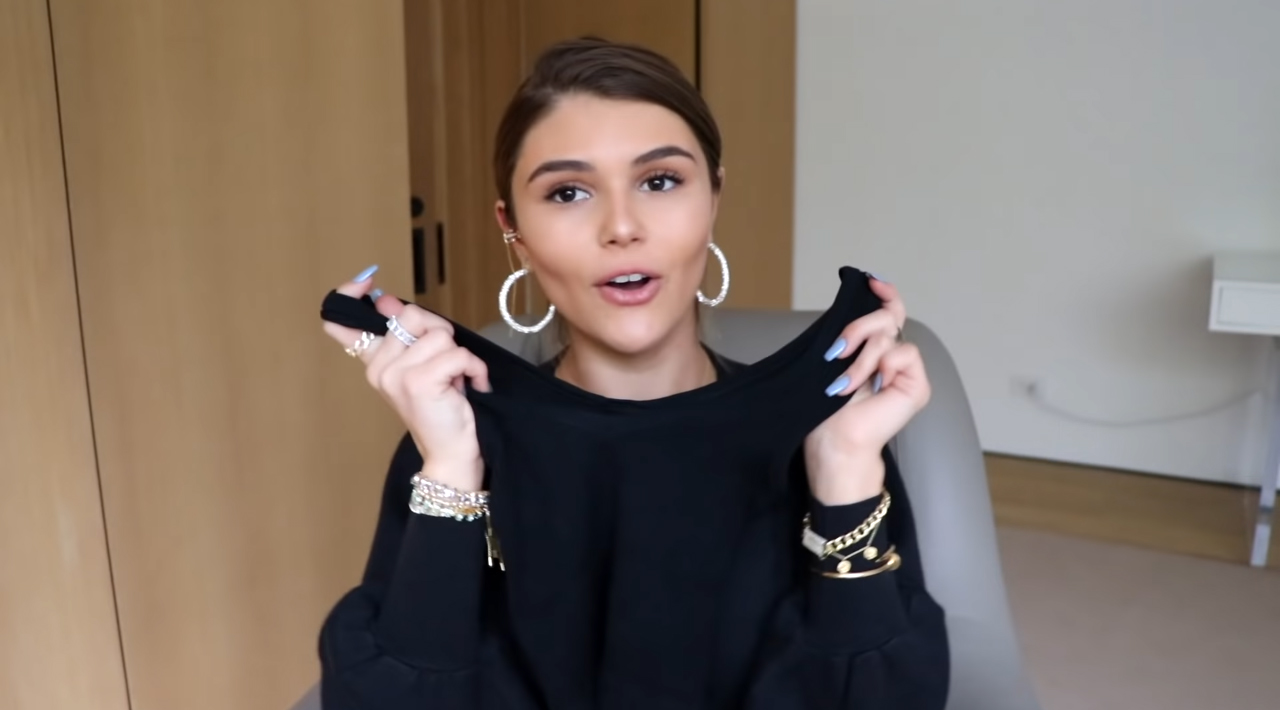 So for someone with that in mind, gaining more name recognition — even if it's for something ignominious — this could be considered an overall win.
Of course, for that to be true, she'd need to have little to no regard for what happens to her parents as a result of this scandal.
Um, yeah… So that's the thing. Not only is she not a supportive daughter, she's no longer interested in playing one on TV.
A source spilled to People on Friday the celebuspawn is moving out!
Related: Olivia Also Spending Less Time With BF
She may not be able to drop out of USC but she's apparently dropping out of the Giannulli family home. The insider explained:
"Olivia is doing well. What's going on with her parents is still upsetting to her, but she is also trying to focus on her own life as well. Her parents still face a lot of media attention. There is paparazzi at the family house every day. It's very stressful for everyone. Olivia has decided to move out for now. She doesn't want to be followed when she leaves her home."
It's understandable she doesn't want that sort of negative attention — but aren't she and her family in this boat together?
Which, yes, is ironic because the whole problem is that she was never in a boat for real in the first place.
We guess what we're saying is, doesn't it kind of seem like she's trying to abandon them?
The source says it's not about neglecting their needs, it's about focusing on hers:
"She wants to focus on rebuilding her business. She spends time with friends and other vloggers that inspire her."
Oh, that's good to hear it's all about inspiration. Because for a second we thought she was partying with her YouTube friends while her family fought with federal prosecutors.
Do YOU think Olivia Jade is running away??
[Image via Olivia Jade/Instagram.]
The post SOURCE: Olivia Jade Moving Out Of Parents' House, 'Wants To Focus On Rebuilding Her Business' appeared first on Perez Hilton.