Taylor Swift IS The Man!
In the new music video she dropped for the single on Thursday, the pop singer lives the life she sings on the track, bragging "about raking in dollars and getting bitches and models."
From manspreading on the subway to taking shots off women, it's a complete transformation for the 30-year-old! Making her solo directorial debut with the visuals though, of course Taylor was going to include a ton of easter eggs!
Related: Cara Delevingne Exposes Justin Bieber — The Savagery Explained!
Our favorite has to be the 13th Street Station wall where her charactor pees on the wall, which is covered in graffiti of her album names: Red, Fearless, 1989, Reputation, and Speak Now. Absent from the group are Lover and the self-titled Taylor Swift, but instead we see the word "Karma," as well as a sign which reads "Missing If found Return to Taylor Swift."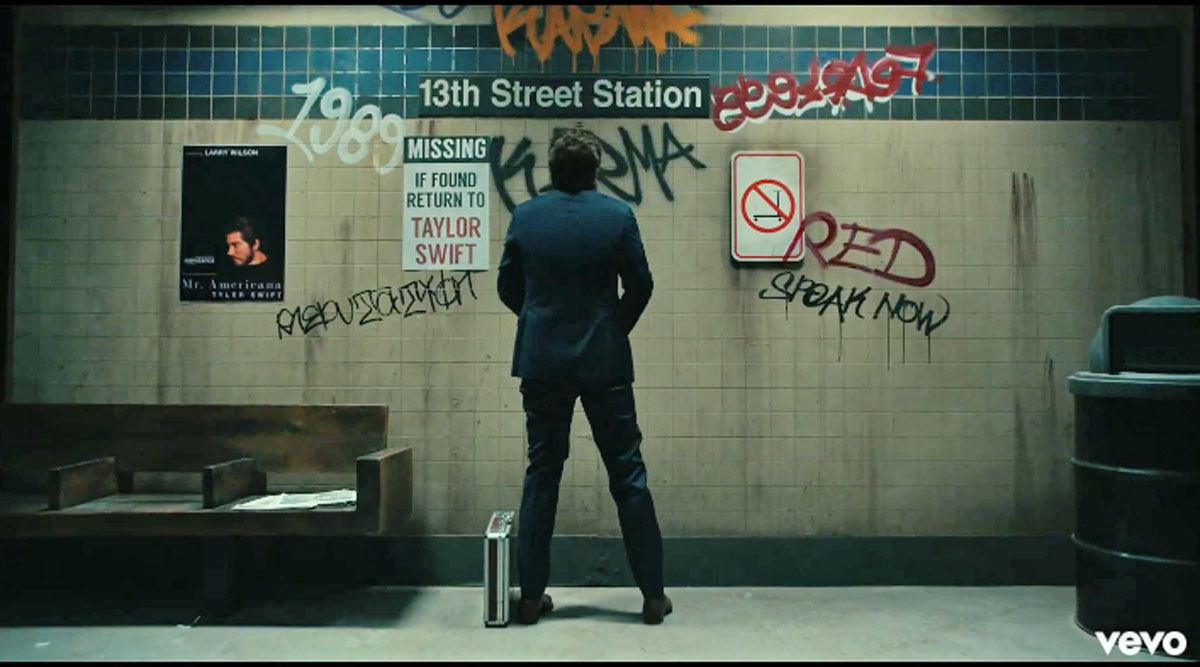 And of course fans spotted the sign depicting no scooters, as in Scooter Braun!! In fact, the whole scene seems to reference the music manager's decision to buy her music catalog from her time at Big Machine Records!
You know we love shade!! It wasn't all about taking shots for Swift though. The star enlisted Dwayne "The Rock" Johnson's voice as "The Man," while her dad, Scott Swift, play the role of the chair umpire her character later fights with in a tennis scene.
Tay also opted to drop this new music video, which marks her third for this album, on February 27, the 28-year anniversary of when the Supreme Court decided to uphold the 19th Amendment, securing the voting rights for women!
Celebrating today's release, Swift took to Instagram with a special post thanking the cast and crew. She penned:
"Just sitting here pondering how happy I am that The Man music video is OUT. I want to say thank you to so many people- Gotta thank @therock for voicing The Man and for being so supportive of my music for years (and now my directorial debut!)- it's so cool to have you be a part of this!! Thank you @jaydenbartels and @dominic_toliver for your amazing and hilarious reactions- and @loren your eye roll really was aStOnIsHiNg 🥰😘💗 My dad making his acting debut as 'unimpressed umpire' is a memory I'll always cherish. Thank you to the entire cast and crew for helping me become the man I always knew I could be 😂"
Now, watch the video (up top) and let us know what U think, Perezcious readers!!
The post Taylor Swift Becomes <i>The Man</i> & Shades Scooter Braun In Her Self-Directed New Music Video! WATCH! appeared first on Perez Hilton.