Taylor Swift remains apparently unbothered by the alleged death threats her fans have sent Scooter Braun, his family, and his employees amid their blockbuster saga of a feud!
According to an ET source, the 29-year-old singer still has not reached out to Braun for a meeting, despite his pleas to meet and end their beef for the safety of his loved ones.
As we reported, the famed music manager took to social media last week to address the mass chaos Swift summoned with her public statements accusing Braun and Big Machine Records of essentially holding her music hostage unless she meets their demands.
VOTE: Are YOU Team Taylor Or Team Scooter??
In a long, heartfelt open letter to the Grammy-winner shared on his Instagram page, the 38-year-old wrote:
"Since your public statement last week there have been numerous death threats directed at my family. This morning I spoke out publicly for the first time saying I wouldn't participate in a social media war. However I came home tonight to find my wife [Yael Cohen] had received a phone call threatening the safety of our children as well as other threats seen above. I won't go into the details of this past week. I have been at a loss. Thinking of my wife and children, my team and their families, I have gone through a range of emotions on how to deal with this."
Braun went on to tell Tay how it's important she understands her words "carry a tremendous amount of weight" and that her message "can be interpreted by some in different ways," alleging that his efforts to "have an open discussion" with the superstar over the last six months have "all been rejected."
Justin Bieber's manager explained:
"While some on your team and many of our mutual friends have tried to get you to the table, all have had no luck. It almost feels as if you have no interest in ever resolving the conflict. At this point with safety becoming a concern I have no choice other than to publicly ask for us to come together and try to find a resolution. I have tried repeatedly through your representatives to achieve a solution but unfortunately here we are. This game of telephone isn't working."
The telephone game is extra hard when one side refuses to pick up!
But Taylor said nothing publicly OR apparently privately in response…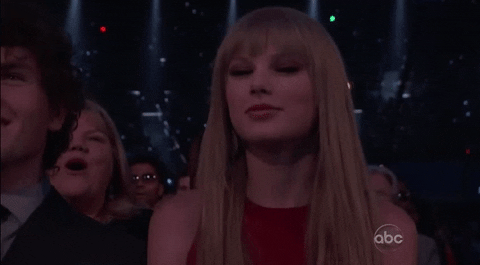 Adding insult to injury was Taylor's retaliatory night at the American Music Awards on Sunday, which included several digs — lyrical and visual — at Braun and Big Machine.
As fans know, Tay and Braun's beef began over the summer, when the Lover singer accused the manager of "bullying" her after he purchased Big Machine, her former label, along with her master recordings. 
Although a few months of peace followed, their feud was reignited earlier this month when T.Swift claimed Scott Borchetta, Big Machine's founder, and Braun were blocking her from using her old music for her AMAs performance and an upcoming Netflix documentary.
After some back and forth, Big Machine said they'd come to an agreement and would allow the star to perform her songs at the AMAs. But that clearly didn't stop Swifties (or someone anyway) from hurling death threats at Braun and co.!
Do U think Taylor should call off the dogs? Share your thoughts below!
[Image via WENN]
The post Taylor Swift IGNORES Scooter Braun's Pleas To Call Off Fans As His Family Continues To Receive Death Threats! appeared first on Perez Hilton.