OMG, we love this!
Andy Murray revealed more than extra balls in his pockets on Instagram early Tuesday morning.
The tennis superstar posted a totally innocent set of pics of his recovery following hip surgery; well, he tried anyway.
Related: Pete Davidson Regrets Ariana Sharing His Grande Peen
Fortunately for us, he also accidentally overshared when he showed off his x-ray.
Ch-ch-check it out (below)!
Did you see it?
Look again…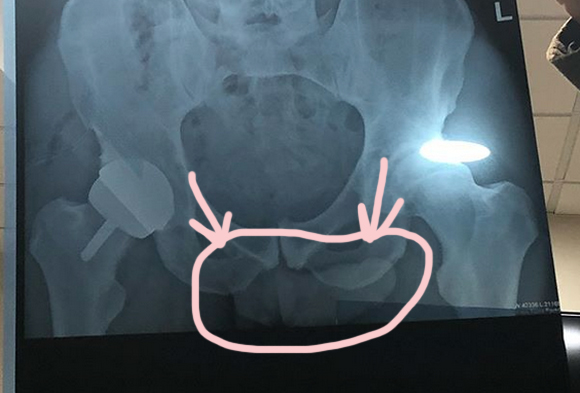 There's the famous groundstroke!
Obviously Andy's fans were quick to point out the inadvertent d*ck pic to the champ — but as of this writing he's left it up.
Up and to the left, actually.
So we're guessing he's laughing it off!
Get well soon, Andy!
[Image via Andy Murray/Instagram.]
The post Tennis Superstar Andy Murray Accidentally Shows Penis On Instagram! Look! appeared first on Perez Hilton.