Thursday marked what would have been Paul Walker's 46th birthday, and several of his costars and loved ones posted loving tributes.
Really, they've never stopped mourning the beloved star since his tragic passing from a car crash in 2013.
However, one of his friends and costars has never posted anything about the Fast & Furious star: Dwayne "The Rock" Johnson. Hard to believe, right? But amid the outpouring of love from fellow FF family members like Vin Diesel and Tyrese Gibson, The Rock hasn't previously spoken about Paul.
Related: The Rock Topped Forbes' List Of Highest Paid Actors Of 2019
This year The Rock changed that.
Taking to Instagram, the Jumanji: The Next Level star started by explaining the reason he didn't like to post this kind of thing:
"I never post about my friend. Personal thing, but I prefer to keep our memories and bond private and quiet."
However…
"But something about today compelled me as a moving reminder of how fragile life is for all of us. It's Paul's birthday and rightfully so, his legacy celebrated around the world. Our friendship was bonded over our daughters, Meadow & Simone and the pride and protection we took being their fathers."
There have been other birthdays; what changed this year? The Rock reveals what's been weighing on his mind:
"And recently, I got a scare when I almost lost another friend on the road."
That's right. He almost lost another friend and frequent costar — in a car wreck no less — when Kevin Hart was horribly injured in a recent crash.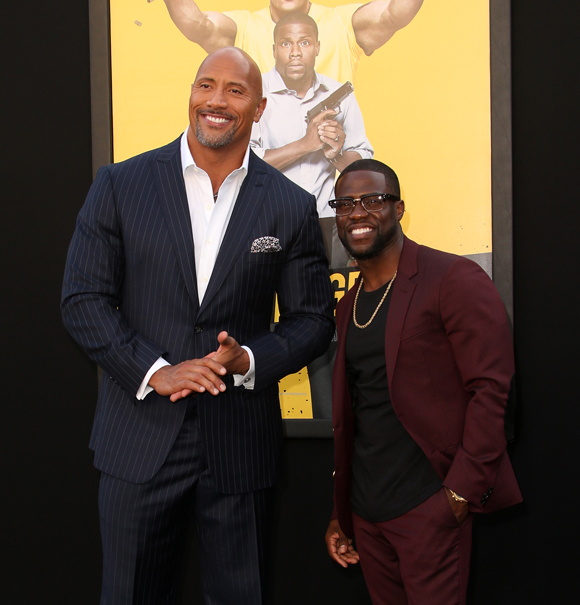 For those who haven't heard, Kevin's vintage Barracuda went off the road earlier this month; he was in the backseat at the time and sustained a back injury which required major surgery.
Thankfully he's OK now, but it was a scary time for everyone who loves Kevin. As Johnson writes:
"All this stuff got me thinking about how beautiful, yet wildly unpredictable life is. We never know what's around the corner, so we gotta live as greatly as we can in the honor of our loved ones and ancestors who are no longer with us.

Manuia le aso fanau, my friend. #livegreatly #pw"
Such a lovely sentiment. The Rock should really talk about his feelings more often, don't you think?
Obviously he wasn't the only one to post about Paul.
Meadow Walker wrote:
Vin posted:
Tyrese wrote:
Ludacris posted:
[Image via Nicky Nelson/WENN.]
The post The Rock Posts FIRST EVER Paul Walker Bday Tribute — Find Out Why This Year Is Especially Emotional appeared first on Perez Hilton.