Todd Chrisley may not know what's best this time around — at least, probably not according to his estranged daughter Lindsie.
According to TMZ, Lindsie "badly wants" to reconcile with her family, and specifically to smooth things over with her father after this week's big-time rough patch, but she is NOT down for doing it on TV. This, according to her lawyer, Musa Ghanayem, who revealed the daughter's wishes and no-TV condition to the media outlet.
Related: Todd Fires Out New Statement Amid Sex Tape Allegations
According to the report, Lindsie is "looking for a heartfelt gesture from pops," which may mean she'll be looking for quite a while, but if the opportunity does present itself, she wants the family to link back up and make good again.
The problem here allegedly lies at Todd's feet, though; Lindsie reportedly has "serious doubts" about her father's sincerity to actually, you know, be a dad to her. Instead, she's worried he'll continue only to come around when he needs something — like when he allegedly tried to get her to lie for him earlier this week as part of the family's tax fraud brouhaha.
About That Sex Tape…
Oh, yeah, and then there's the little problem of the sex tape.
See, Lindsie is concerned about how Todd is holding her alleged sex tape over her head in this whole situation, as when he publicly accused her of cheating with Bachelorette stars Robby Hayes and Josh Murray. The poor girl reportedly felt "slut shamed and degraded" because of it, which, no s**t — what were you think anyways, Todd?!
The tape and fallout from it may combine to be a big enough rift to prove to be too much for these two to ever reconcile, but, we'll see…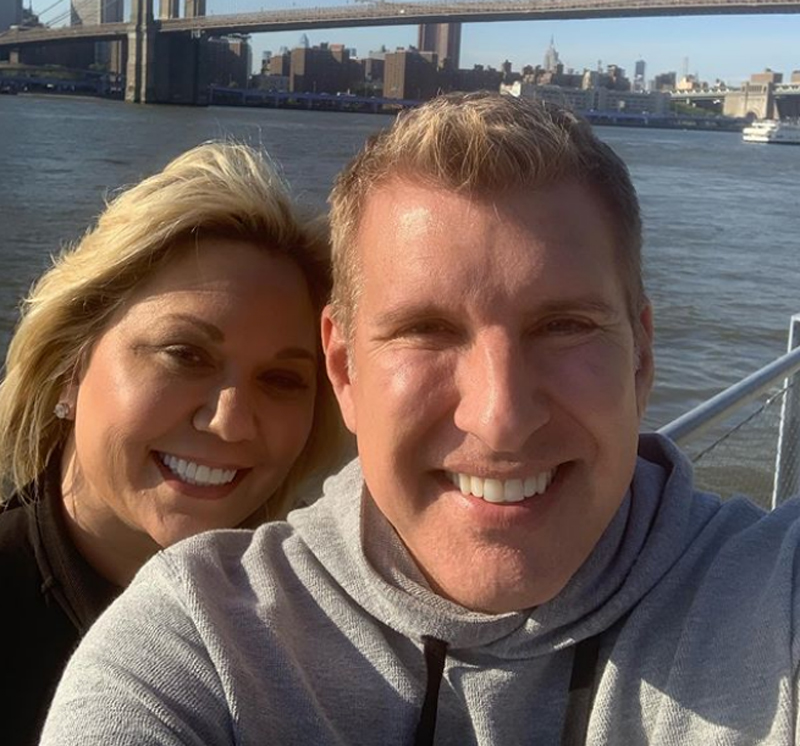 BTW, sources close to Todd tell a very different story, as you might suspect. According to the reality TV head honcho's camp, Todd is ready and willing to work things out with Lindsie, and if she were serious about reconciliation, she would reach out to make it happen. She hasn't done so, they claim, and until she does Todd is apparently going to wait on her over there. OK…
The bottom line here is father and daughter haven't spoken for more than six months at this point, and judging by how things are going right now, there's no indication a family reunion is coming any time soon. It's a shame, really, but it seems like more time is necessary for cooler heads to prevail — if even time will end up making much of a difference here.
What do U think about this family scandal, Perezcious readers?! Sound off about it in the comments (below)…
[Image via WENN]
The post Todd Chrisley's Estranged Daughter Is Reportedly Up For Reconciliation On One MAJOR Condition… appeared first on Perez Hilton.