Vanessa Bryant continues to share heartfelt social media tributes to her fallen loved ones.
On Wednesday, Gianna Bryant's mom uploaded several new pictures and videos of her daughter on Instagram, which were captured at a special ceremony at Harbor Day School in Corona Del Mar, California. At the event, the private school that Gianna attended officially retired her no. 2 basketball jersey as her peers gathered to pay their respects.
Related: Kobe Bryant Crash Investigation: What The 911 Calls Tell Us
In one image, a bouquet of heart-shaped balloons was placed alongside a table with a red and pink flower arrangement and Gianna's name. Alongside the beautiful picture, Vanessa wrote:
"My Gianna. God I miss you. I've been so lucky to have woken up to see your gorgeous face and amazing smile for 13 years. Wish it would've been until my last breath. Mommy loves you to the moon and back. Infinity plus 1. #2 #Mambacita #GigiBryant ❤️"
Bryant continued with loving words about her late 13-year-old accompanied by another photo of her daughter's jersey, she wrote:
"My Gigi. I love you! I miss you. You've taught us all that no act of kindness is ever too small. Mommy is still and will ALWAYS be so proud of you mamacita. ❤️#2 🏀"
The 37-year-old also shared several snippets of speeches given about her and Kobe Bryant's daughter.
Mambacita's memory will never be forgotten.
As reported, Kobe and Gianna were among nine whose lives were cut short in a fatal helicopter crash in Calabasas, California on January 26.
Related: Vanessa Remembers Her 'Loving Husband' & 'Best Daddy' Kobe Bryant
As we all continue to mourn the terrible tragedy and those who passed away, another close family friend of the Bryants is remembering the late NBA star: JAY-Z.
While speaking at the inaugural Shawn "JAY-Z" Carter Lecture Series at Columbia University, the Reasonable Doubt rapper opened up about the special bond he formed with the Los Angeles Lakers legend over the years. JAY recalled the last time he spoke with Bryant at his and wife Beyoncé's party over New Year's Eve:
"He was just in the greatest space that I've seen him in. And…one of the last things he said to me was, 'You gotta see Gianna play basketball.' And that was one of the most hurtful things because he was so proud."
He continued:
"The look on his face was like…I looked at him and said, 'Oh, she's going to be the best female basketball player in the world.' He was just so proud of what he said."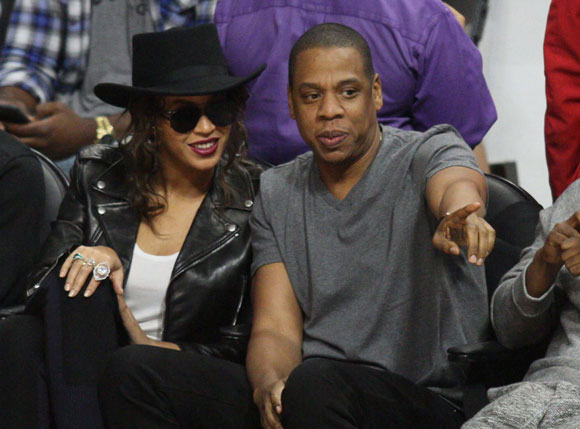 The Roc Nation business mogul admitted how deeply Kobe's passing has affected him and the Lemonade singer:
"So, that's really a tough one and my wife and I took that—taking that—really tough. That's all I'll say on that. Just a great human being that was in a great space in his life."
R.I.P. Kobe and Gigi.
[Image via WENN/Instar/Instagram].
The post Vanessa Bryant Shares Heartbreaking New Tributes As Gianna Bryant's Jersey No. Is Officially Retired appeared first on Perez Hilton.