Remember the magical land of one month ago, when we had a Mulan movie to look forward to?
In their first teaser for the live action remake, Disney appeared to be eschewing its recent trend of shot-for-shot versions and hewing closer to the source material.
Photos: Disney Movies Which Originally Had Much Darker Endings
The Chinese legend with the universal message about using your gifts and doing more than was expected of you was being made with an all-Chinese cast, and it was going to be so pristine and free of controversy…
*sigh*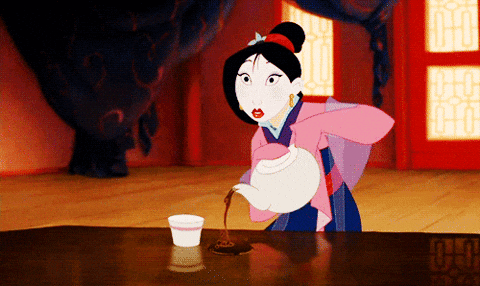 This time the scandal is not from the big corporation but the star.
Liu Yifei, also known as Crystal Liu, may be perfectly graceful onscreen, but she really stepped in it off.
On Thursday she voiced her support for the police in Hong Kong, posting on Chinese social media site Weibo:
"I support Hong Kong's police, you can beat me up now. What a shame for Hong Kong"
That was accompanied by both the hashtag #IAlsoSupportTheHongKongPolice and a heart emoji.
So what's the big deal?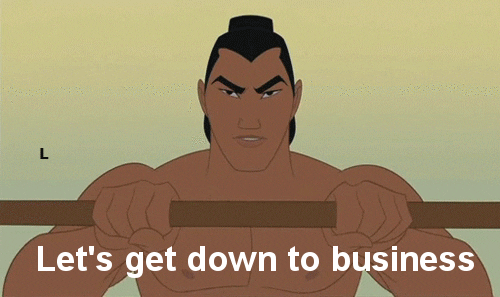 If you aren't following the real life battle going on in the streets of Hong Kong right now, we'll try to break it down as simply as possible:
In 1997, after over 150 years of British rule, Hong Kong rule was transferred back to China. However, China guaranteed the country would be allowed to remain its own sovereign entity for 50 years.

In early June, the Hong Kong government proposed a bill which would grant extradition to China. Many supporters of democracy in the region believe this would essentially destroy their autonomy. After all, the Chinese government has been accused of "disappearing" people within its own borders before. If they could suddenly reach across the border and do so, how is Hong Kong not under the thumb of the Chinese government?

What began as peaceful pro-democracy demonstrations devolved over weeks into violent skirmishes between protesters and police. It's unclear how the violence started, but many have called for an inquiry on police brutality in light of several disturbing incidents. For instance, one young woman reportedly lost an eye after being hit in the face with a projectile from a police officer. In another case, police were accused of ripping off a girl's dress and underwear while arresting her.
OK, so that's the background.
Essentially Liu is commenting on this in complete support of the police, against the protesters.
Some view this as privileged hypocrisy, considering Liu lives in the United States right now and enjoys all the freedoms the Hong Kong protesters are fighting for.
Others have commented Liu is straight up supporting police brutality.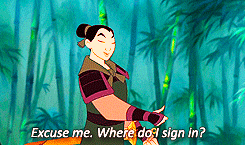 Obviously many have noted she's playing a character who fought against tyranny.
And so the hashtag #BoycottMulan spread internationally (the film is banned in China anyway because they apparently ban everything but Transformers for some reason).
What do YOU think of the boycott, Perezcious Disney-philes? Will the political opinion of the star keep YOU from seeing the film??
[Image via Disney/YouTube.]
The post Why Disney Fans Are Suddenly Calling To #BoycottMulan Over Star's Comment! appeared first on Perez Hilton.