OK, wait, are we sure this isn't April Fool's Day? It's mid MAY already? Dang. OK.
In 2014 we got the big final movie in the Saw franchise, Saw 3D: The Final Chapter. But of course every good slasher has to come back to life for one more scare, so three years later we got ANOTHER last Saw movie (Part 8 if you're counting), Jigsaw.
But that was definitely the nail in the coffin, right?
Video: Angelina Jolie VS Michelle Pfeiffer In Maleficent 2 Trailer
Well, it might have been if not for one man:Â Chris Rock.
Wait, CHRIS ROCK?!?
The guy who made Pootie Tang and Head Of State? Adam Sandler's buddy? The zebra in Madagascar??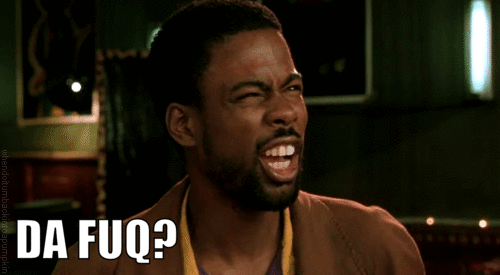 It's true!
The comic is teaming up with Lionsgate and Twisted Pictures to bring the films back to life with a fresh new take.
Which is good considering the bad guy in these movies has legit been dead for the past five movies. Really.
Rock will not only star in and executive produce the new flick — his first horror film EVER — it was apparently all his idea!
In his announcement of the unexpected collaboration, Lionsgate Chairman Joe Drake recalled:
"When Chris Rock came to us and described in chilling detail his fantastic vision that reimagines and spins off the world of the notorious Jigsaw Killer, we were all-in. Saw is one of the highest grossing horror franchises of all-time and it's one of Lionsgate's most successful film series. This upcoming film will still be as mind bending and intense as all the previous Saw films. Chris conceived this idea and it will be completely reverential to the legacy of the material while reinvigorating the brand with his wit, creative vision and passion for this classic horror franchise."
Chris himself explained his motivation behind the move into horror:
"I've been a fan of Saw since the first film in 2004. I am excited by the opportunity to take this to a really intense and twisted new place."
They're obviously keeping whatever that "twisted new place" is under wraps for now, but color us intrigued. And of course there's at least one thing we know for sure…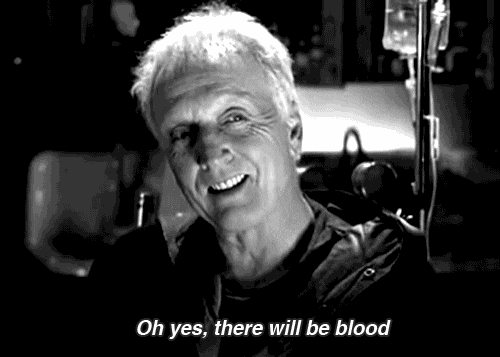 The other good news for fans of the franchise — the film will be directed by Darren Lynn Bousman, who helmed Saws II, III, and IV.
The NINTH, as-yet-untitled Saw film is scheduled for October 23, 2020, just in time for Halloween.
It will be a whole year of scares for Rock, who is also costarring in the remake of Roald Dahl's The Witches.
Are YOU ready to see Rock's take on Saw??
[Image via Patricia Schlein/WENN/Lionsgate/YouTube.]
The post You Will Not BELIEVE Who's Bringing Back The 'SAW' Movies! Srsly! appeared first on Perez Hilton.