D**ked down by the man…
The Attorney General of the state of Tennessee has ordered former Bachelorette and Bachelor In Paradise star Evan Bass to pay up on a $150,000 fine over allegedly "deceptive" advertisements for his erectile dysfunction clinic. According to court documents, the whole thing is about "protecting consumers and the integrity of the commercial marketplace" in the state. Yikes!!!
Related: Evan And More 'Bachelor' Alums Get SERIOUSLY Spooked Out!
According to ET, which first confirmed the investigation and fine based on court documents covering the ongoing case, Tennessee Attorney General Herbert H. Slatery III filed an official complaint against Bass and the Tennessee Men's Clinic in Nashville last month. According to the complaint, Bass himself "created and oversaw the deceptive advertising" of the erectile dysfunction products in question.
The complaint goes on from there, alleging more (below):
"[Bass and the clinic] sold erectile dysfunction, premature ejaculation, and other men's sexual function treatments in Tennessee through multiple widely-disseminated, deceptive marketing campaigns … Advertising misrepresented the efficacy, suitability, cost, and administration by doctors of its sexual function treatments."
Yikes! Not great, Evan!
Especially considering the complaint itself calls out the reality TV star by name in ordering the Men's Clinic to atone for their advertising sins.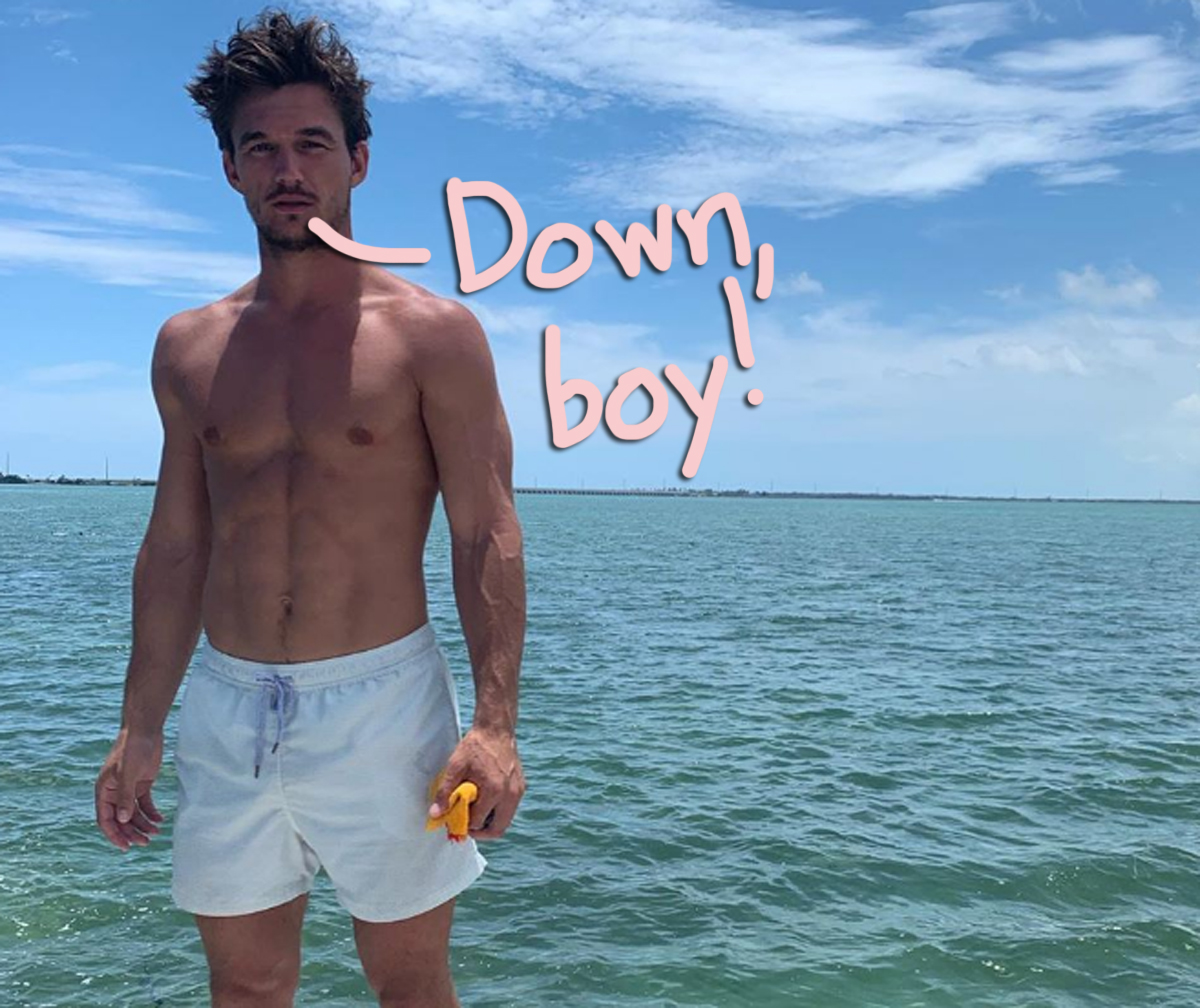 And now, even though Bass has specifically NOT admitted to any wrongdoing as part of the deal over addressing the complaint, he has agreed to pay up on the $150,000, as well as cut out all the bull s**t ads and bogus product claims, at least as deemed by the state of Tennessee. Gotta make things right, we suppose!
Related: Wait, Do MOST Girls Think 'The Bachelor' Is For Losers?!
Bass, as you'll recall, found unlikely fame in his Bachelor In Paradise days after wooing eventual-wife Carly Waddell amid about a thousand stops and starts and awkward pauses (and trips to the emergency room!). Something stuck along the way, though, because the pair has been together for years now, and recently welcomed their second child to the world — a son named Charles.
So, clearly, whatever Evan ended up figuring out to do in his romantic life is working, and he should keep doing it. …and whatever Evan was doing at work with those ads, yeah, that's clearly NOT working, and he should do something else fast, or else get fined again. Duh!
Reactions, Perezcious readers?? Tell us what you're thinkin' in the comments (below)!!!
[Image via Evan Bass/Instagram]
The post 'Bachelorette' Alum Evan Bass Ordered To Cough Up $150,000 Over 'Deceptive' D**k Ads! appeared first on Perez Hilton.