Don't worry, Game Of Thrones fans! The loot train isn't over for HBO just yet!
This week news broke the prequel series starring Naomi Watts and Miranda Richardson was as dead as poor old Ned Stark. Hitting back to back with the confirmation GoT creators David Benioff and D.B. Weiss were leaving their previously announced Star Wars project, it seemed like the wave of fan backlash over that final season might finally be crashing on the shores of Hollywood execs.
Related: Maisie Williams Says Playing Arya Made Her 'Kind Of Ashamed' Of Her Body
But no, HBO isn't done squeezing gold coins out of their megahit franchise.
In a sort of show biz sleight of hand, the network immediately followed news of their Game Of Thrones prequel not moving forward with the announcement Tuesday afternoon of a Game Of Thrones prequel moving forward.
Um, huh?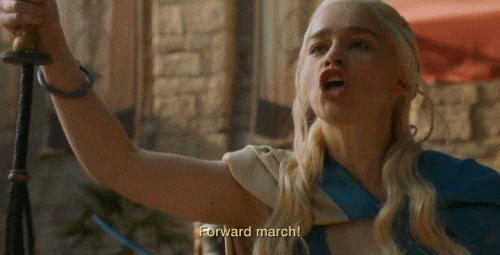 Yep, the two may seem interchangeable to an audience which hasn't seen an onscreen second of either, but this is a completely new deal.
The previous show was created by Kingsman: The Secret Service writer Jane Goldman and was explained to take place in the "Age of Heroes," an era 5,000 years prior to GoT, such a distant past as to have looked like fantasy even to the characters of the original series. Per HBO's logline:
"Only one thing is for sure: From the horrifying secrets of Westeros' history to the true origin of the White Walkers, the mysteries of the East to the Starks of legend — it's not the story we think we know."
Well, now it's definitely not the story we thought because it's going to be a completely different story. After that pilot was deemed inadequate, HBO decided to throw it all away and start over.
The *new* GoT prequel series is being created by none other than author George R.R. Martin and Ryan Condal. Condal, who created the USA sci-fi series Colony, will write and serve as one of two showrunners — the other will be Miguel Sapochnik, a fan favorite director who helmed such beloved episodes as Hardhome, The Battle Of The Bastards, and The Winds Of Winter.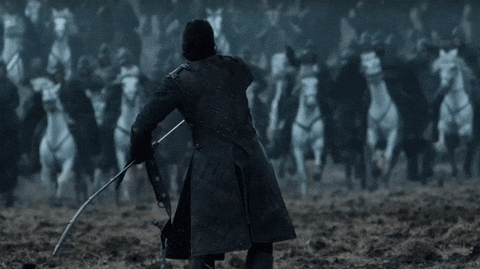 So what's it about? Well, it's called House Of The Dragon, and it's all about — you guessed it — the Targaryens.
Taking place 300 years before Daenerys was Stormborn, we can reasonably expect the series to document the exploits of Aegon the Conqueror and his sister-wives Visenya and Rhaenys (yeah, more incest.) as they first conquered Westeros with their dragons.
With this kind of public push, we'll probably hear casting announcements very soon…
Are YOU excited? Or is the Game over for ya?? Let us know in the comments (below)!
[Image via Sheri Determan/WENN/HBO.]
The post HBO Announces NEW 'Game Of Thrones' Prequel Series From George R.R. Martin Himself! appeared first on Perez Hilton.