[Warning: Potentially Triggering Content]
19-year-old Madison Brooks was struck and killed by a car in Baton Rouge on January 15. But her death was not entirely an accident — it's now lead to the arrests of four young men…
The Louisiana State University sophomore was reportedly standing in a poorly lit area on Burbank Drive, near the Pelican Lakes Parkway, at around 3 a.m. when a ride-share driver hit her. She was rushed to the hospital but soon died of her injuries. But the driver isn't the one who now faces charges. No, the young men who were arrested did far worse than miss a young woman stumbling in the dark.
The East Baton Rouge Parish Sheriff's Office revealed after her passing that before the car accident, the poor girl had been raped.
Related: Donald Trump Confused Rape Accuser E. Jean Carroll For Ex-Wife In Deposition!
18-year-old Kaivon Deondre Washington and an unnamed minor, 17, are being charged with 3rd-degree rape. Two other men, Everett Lee, 28, and Casen Carver, 18, face  charges of principle to 3rd-degree rape — though it's believed they didn't commit the sexual assault, their presence makes them criminally liable as well.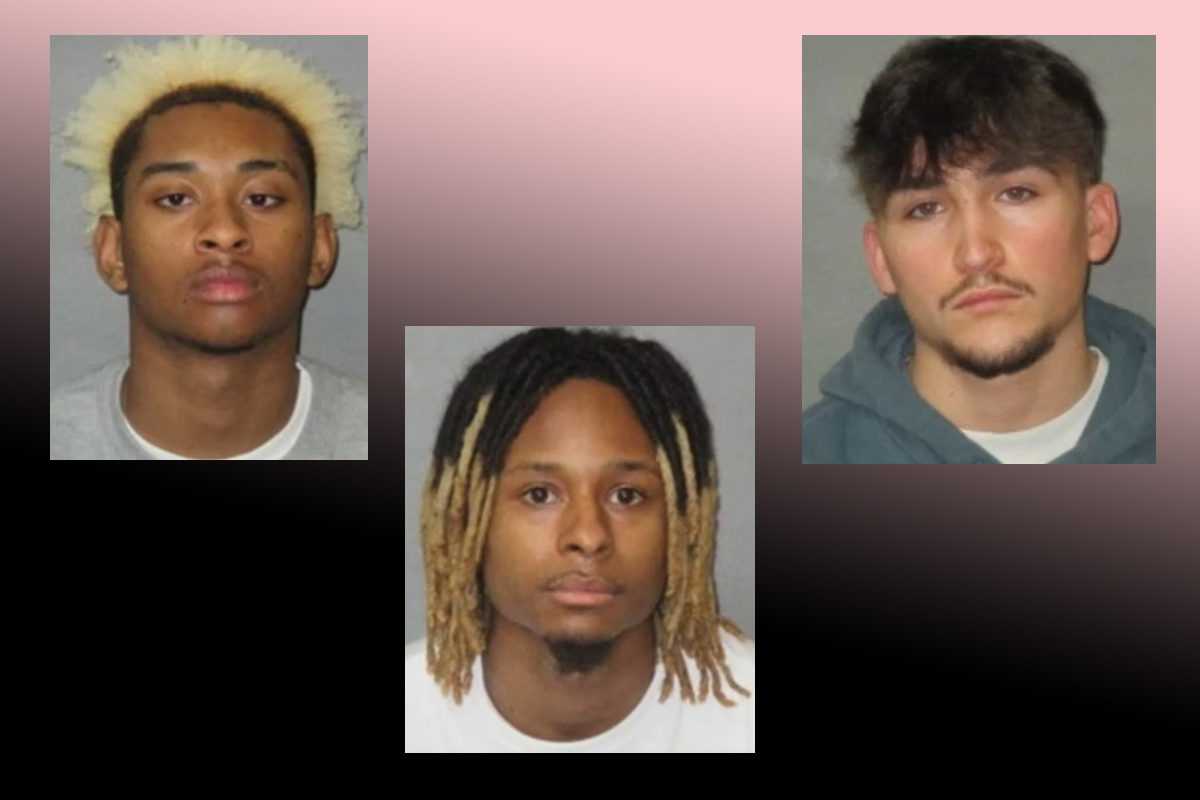 According to an arrest warrant, via Fox 8, Carver told police he and the others were at a hangout called Reggie's Bar near LSU when they met Madison. He said she and the 17-year-old were "hugging and walking together" as they left the bar, and she asked for a ride home with them. However, Carver admitted Madison was "very unstable on her feet, was not able to keep her balance, and was unable to speak clearly without slurring her words."
So when Washington and the 17-year-old asked her to have sex with them, he says, he doesn't think she was sober enough to consent — or even to understand what was happening. All of this took place in the backseat of the car while Carver was in the front seat with Lee. Clearly the teen had already been feeling guilty; he told police he "hated it."
After the assault, Madison asked to be driven home, but the suspects maintain she could not give a straight answer on her address. The young men dropped her off on the street, essentially in the middle of nowhere, leaving the Alpha Phi sorority sister to fend for herself. And we all know what happened next.
LSU released a statement mourning their student and blasting the suspects' behavior:
"Madison was a daughter, a granddaughter, a sister, a niece, a classmate, and a friend to many of you. By all accounts, she was an amazing young woman with limitless potential. She should not have been taken from us in this way. What happened to her was evil, and our legal system will parcel out justice."
They added that the bar owner was not in the clear either — as the incident ultimately involved four intoxicated teenagers:
"All but one of the suspects involved in this horrific scenario were underage yet were able to consume alcohol at a local bar. As such, our action plan starts with a deep and relentless focus on any establishment that profits off our students by providing alcohol to underage individuals. In the coming days, we will call a meeting with these business owners to discuss how their responsibilities directly impact the safety of our students. We will work openly against any business that doesn't join us in efforts toward creating a safer environment for our students. Enough is enough."
Attorney Ron Haley, who is representing two of the 4 defendants, disputes the charges, arguing to Fox 8:
"She willfully got into the car, said that her rides had left her, and she got in. Absolutely not a rape. Listen, this is a tragedy, definitely not a crime."
We'll have to see what a jury thinks. But at least one of the young men present seems to think this was a rape. Obviously these young men didn't kill the poor girl, but their casual indifference to her well-being left her in a dangerous position. They may be lucky if they don't get hit with more charges.
If you or someone you know has experienced sexual violence and would like to learn more about resources, consider checking out https://www.rainn.org/resources. 
[Image via Madison Brooks/Facebook.]
The post LSU Student's Death By Car Accident Leads To Horrifying Twist -- And 4 Arrests appeared first on Perez Hilton.