Whoa! Guess we finally know where Tom Sandoval stands with Rachel Leviss these days! Somewhere between the doghouse and the trash heap!
Sandy sent the reality star formerly known as Raquel a birthday message on Tuesday morning. As she turned 29, he wrote in the comments section of her latest Instagram post:
"Happy Birthday Rachel, I really hope ur finding peace and happiness. Miss u friend"
So much to unpack there. Love the "miss u FRIEND" — like he's being VERY clear to his new gal pal Tii that NOTHING IS GOING ON THIS TIME. LOLz!
Related: Ariana Grande & Ethan Slater Planned To Keep Affair 'Secret & Go Back To Their Marriages'!
Well, even that virtual version of an awkward pat on the shoulder was too much for Rachel! She BLOCKED HIM!
Not only that, she posted a snap his IG feed to show everyone, along with a sassy "OK bye" caption! Damn. Nothing vague about that! Clearly she does not "miss" her friend so much….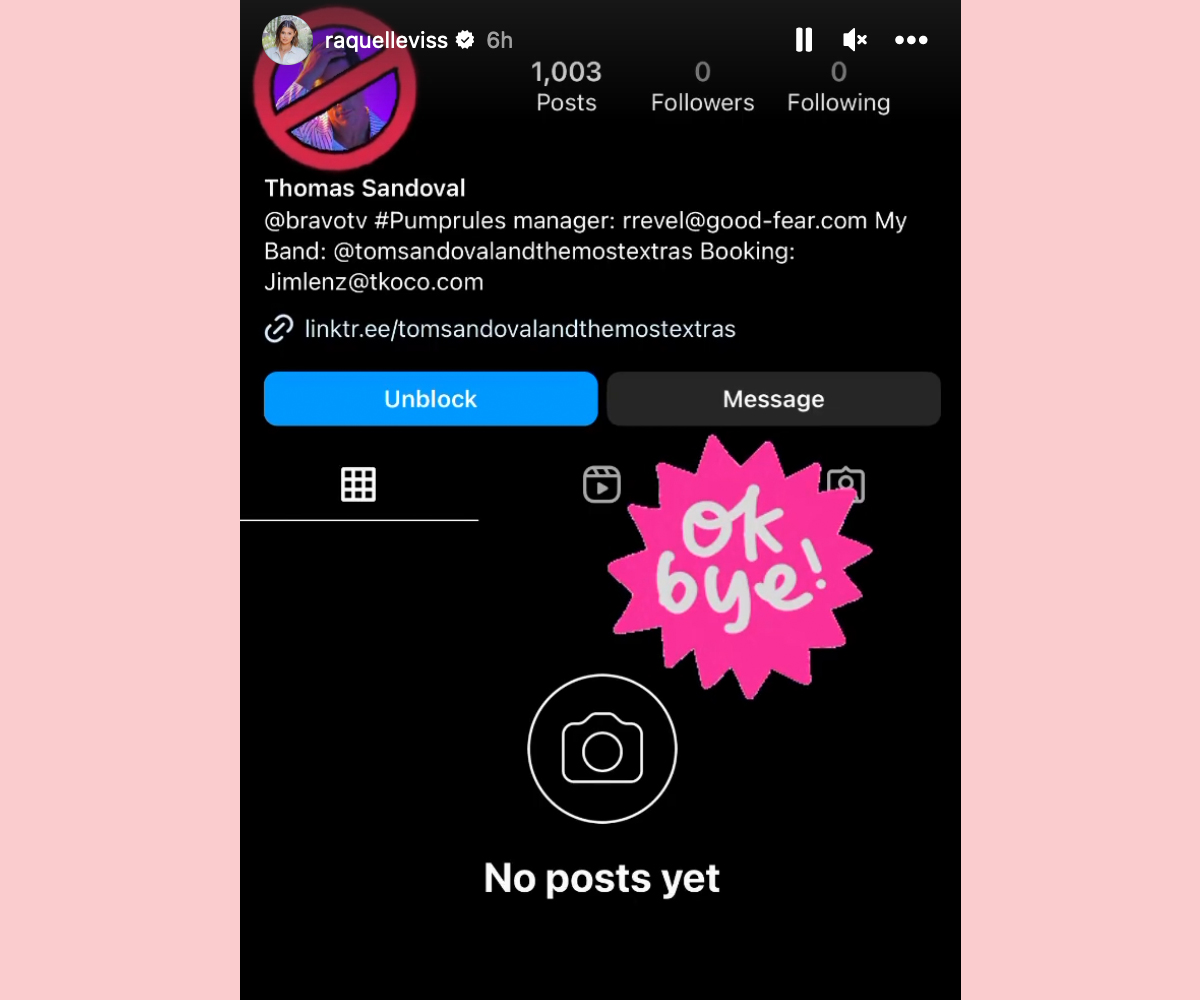 She even added that prohibited sign over his profile picture!
What do YOU think about Rachel's bold statement??
The post 'OK Bye'! Rachel Leviss BLOCKS Tom Sandoval After His Birthday Message! appeared first on Perez Hilton.