Riley Keough is remembering her "angel," Benjamin Keough.
As you'll recall, the 27-year-old died in Calabasas of a self-inflicted gunshot wound after a family gathering in early July. In addition to his older sister, he left behind mother Lisa Marie Presley, father Danny Keough, siblings Finley Aaron Love Lockwood and Harper Vivienne Ann Lockwood, and countless other loved ones.
Related: Riley Keough Debuts New Tattoo In Honor Of Late Brother Benjamin Keough
On Tuesday, the 31-year-old shared a pair of throwback photos to her Instagram Story, one showing her brother smiling on a boat outing with the word "Angel" added beside his face, and a second of the siblings together posing (above) for a pic.
Take a look: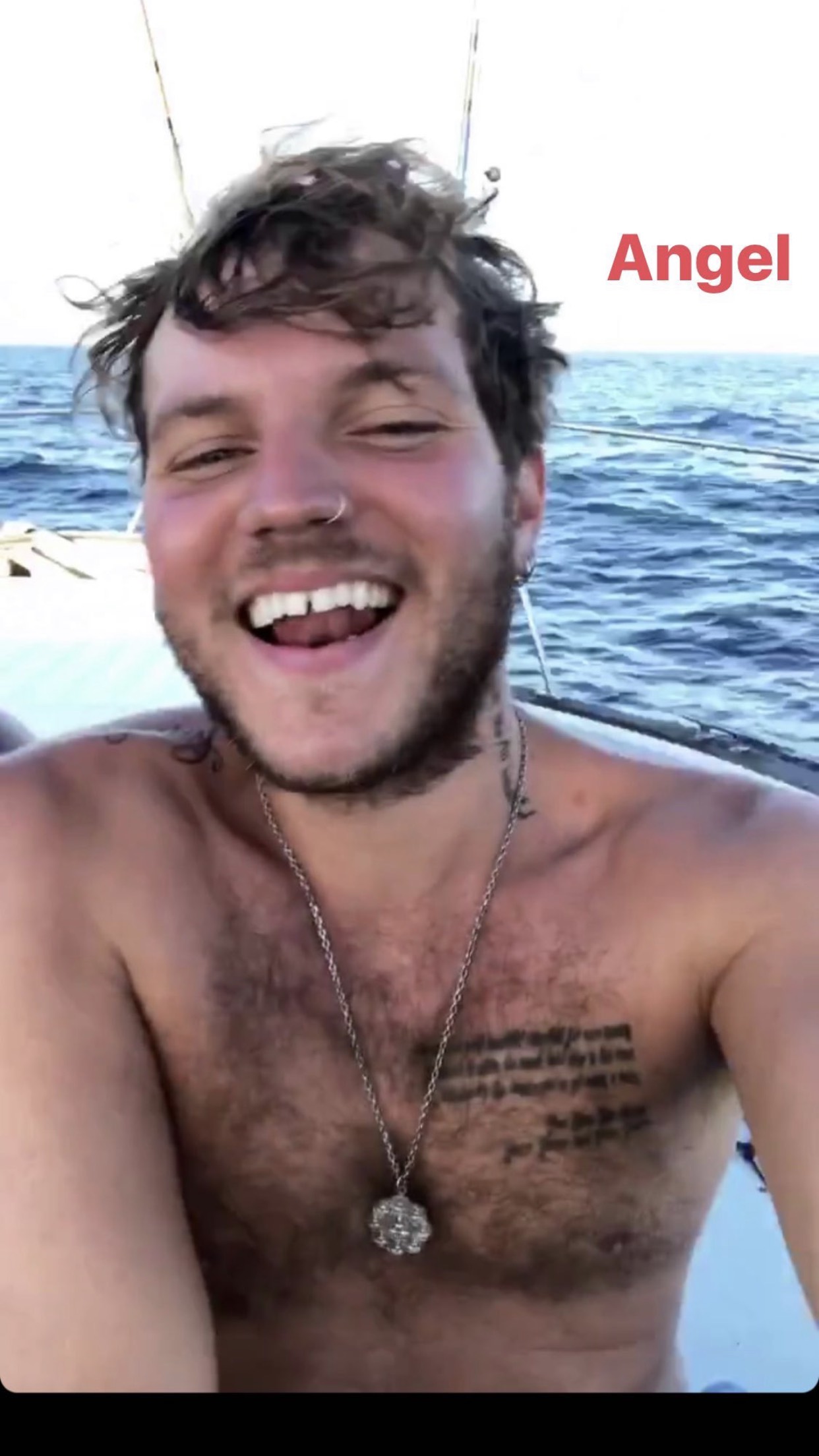 The Mad Max: Fury Road actress previously memorialized her brother with an Instagram tribute, sharing her heartfelt caption (below) with a series of photos:
"Mornings are the hardest. I forget you're gone. I can't cry because of the fear that I will never stop. A pain that's new to me. You. There are no words for you. Angel is the closest I could think of. Pure light. Baby brother. Best friend. Wild man. Intellectual. Witness to my life. Twin soul. Protector. Too sensitive for this harsh world. I hope you give me strength to endure the giant hole you've left in my heart. I hope you give me the strength to eat. I hope you're cradled in love. I hope you feel my love. I hope you feel god. You are god."
She concluded her post:
"I can't believe you've left me. Not you sweet Ben Ben. Anyone but you. I guess this is true heartbreak. I hope we meet again."
Lisa Marie has not made any posts on social media about his death, only issuing one statement after the news broke via her attorney, but her son's girlfriend Diana did have some words to share a week after the loss of Keough:
"You are my whole world and my whole life, you live with me now every day in my heart, in my soul and in my mind. My travel partner. My best friend. I will cherish all the memories we've made together and keep them close to my heart. I feel your silliness within me still making me laugh. Every second of every day I think of you, now I know the true meaning of grief. Please give me strength to keep going because I don't know how I'm supposed to do this life without you.

You will always be the love of my life, my everything."
Sending our condolences to Riley and all of Benjamin's loved ones.
[Image via Riley Keough/Instagram.]
The post Riley Keough Continues To Mourn 'Angel' Benjamin Keough A Month & A Half After His Death appeared first on Perez Hilton.